China's development path is a precious gift to the world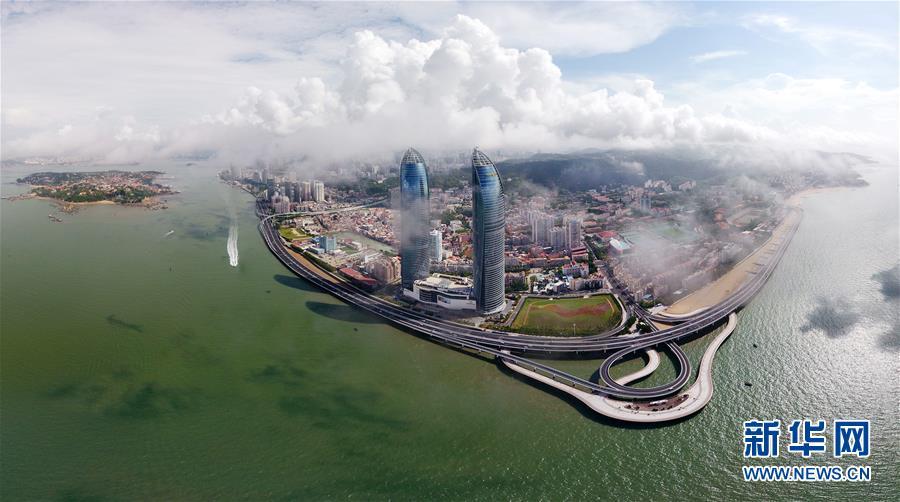 Forty years ago, on December 18, 1978, a brand-new China was born with late Chinese leader Deng Xiaoping's winning vision of "reform and opening-up." Like the "Long March," it was a battle to make China modern and prosperous under the Communist Party of China (CPC). Over the past 40 years, the world has watched China, a country once riddled with poverty, a wretched agricultural infrastructure, and barely $100 million foreign exchange reserves, transition into a powerful nation, one whose international prestige has been remarkably boosted under the leadership of the CPC.
Through reform and opening up, China is now the world's largest economy by purchasing power parity and the second most important economy in the world by official exchange rate. An active alliance between the CPC leadership, Chinese government bodies, judicial organizations, state-owned companies, private entrepreneurs, grass-roots community organizations, the Chinese people and the media as a whole constitute the foundation of turning the once poor and backward China into a prosperous and powerful new China that Deng Xiaoping envisioned.
Over the past 40 years China has seen an average GDP growth of around 10 percent and the livelihood of the Chinese people has improved considerably. The economic and social transformation in China has helped 800 million Chinese citizens escape poverty between 1978 and 2016, which is a monumental achievement in human history. China currently plans that by 2020, no Chinese citizen will be living below the poverty line. This represents China's unremitting commitment to serving the people for a better future.
China has also made huge economic, social and cultural gains over the past 20 years. With strong and constant determination, Chinese leaders have led the people in creating a roadmap for development and modernization, turning the once blocked and isolated country into one of the world's economic engines.
The country's heavy investment in infrastructure development, industrialization, urbanization, and science and technology has helped China be a leading designer of products like robots, home appliances and mobile phones. In recent years, China's high-speed rail technology has grabbed global attention with some of the world's fastest trains. China's shipbuilding, bridge building, and space and deep-sea research have also earned global accolades.
Obviously, China's path has now entered in the new era of socialism with Chinese characteristics led by President Xi Jinping, with new ideas, thoughts and strategies. This new China seeks collaboration for its mega-project Belt and Road Initiative. This new China extends her hand of economic friendship to other developing countries through international organizations like G20, BRICS, ASEAN, SCO, Boao Forum for Asia (BFA) and of course, the UN.
However, despite its astonishing socio-economic achievements, China still needs to reduce income disparity between urban and rural China. If rural China is left behind, there will be no "moderately prosperous society." As such, China's rural sector should be a number one priority to realize the "Chinese Dream" in this new stage of reform and modernization.
The author is the cultural secretary of New Horizon Radio Listeners' Club, based in West Bengal, India.
Source: China.org.cn