Chinese Cultural Torchbearers
Edited by
Li Zhuoxi & Yin Xing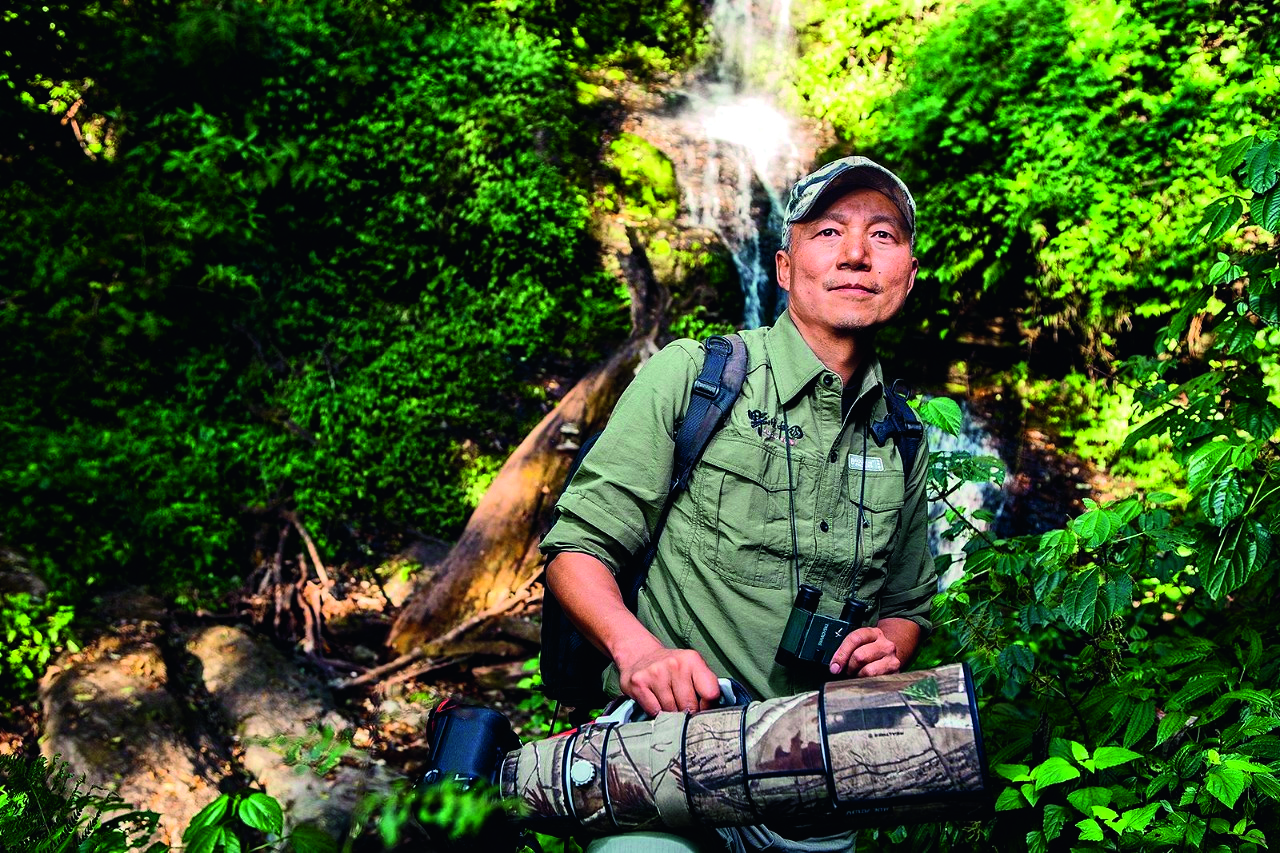 Culture nourishes hearts and minds. A handful of people stood out as Chinese cultural icons of 2018 through their achievements in various realms that shared the nation's cultural landscape, philosophy and athletic spirit with the world.
Li Yunhe:Restorative Art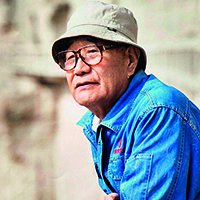 Li Yunhe, 86, is one of the most experienced fresco restorers in Dunhuang, in western China's Gansu Province. Li has been devoted to protecting cultural relics in the Mogao Caves since 1956 and once served as deputy director of the Preservation Institute at Dunhuang Academy. Over more than six decades, Li restored over 4,000 square meters of murals and more than 500 statues. His research achievement in fresco preservation laid the foundation for the Dunhuang Academy to become one of the most authoritative organizations in fresco restoration in China.
"Cultural relics can't talk, but they have life. Without love and awe for the relics, one will never be a great restorer."
Wu Weishan:Master Sculptor
Wu Weishan, curator of the National Art Museum of China, is considered one of the world's most influential sculptors. Wu initiated modern Chinese expressive sculpture with the "Theory of Expressive Sculpture" and "Theory of Eight Major Styles of Traditional Chinese Sculpture," which have become scripture for modern Chinese sculptors. His works are displayed in 20 countries and regions including Brazil, Germany and Belarus. In 2018, Wu became an academician with the French Academy of Fine Arts, one of the world's most renowned and time-honored art institutes.
"Contemporary art plays a critical role in easing cross-cultural conflict through its advantages in strengthening mutual understanding of cultural differences, promoting communication and enhancing coordination. We should actively seize the opportunity to bring contemporary Chinese art to the global stage."
Sun Zhouxing:Philosophy for Today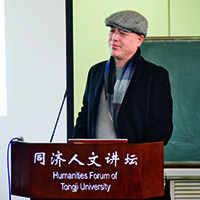 Born in 1963, Sun Zhouxing is a philosopher and translator. He served as editor-in-chief of the 30-volume Heidegger Anthologie, which was published in June 2018. The series heavily supplemented Chinese-language literature on German philosopher Martin Heidegger. Sun has been devoted to translating Heidegger's works in a unique style since the 1990s, and his translations have deeply impacted Chinese intellectuals. He promotes academic dignity by creating works considered spiritual treasures of the era.
"Philosophy is one of the most helpful disciplines for China to cultivate independent, unconstrained and imaginative thinking. Such abilities are what young Chinese need most."
Xi Zhinong:Photographing Nature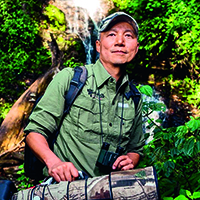 Over more than three decades, Chinese photographer Xi Zhinong has focused his lens on the wild animals of China such as the Yunnan snub-nosed monkey and the Tibetan antelope to promote the protection of their habitats by showing the hardships the endangered species endure. Xi won the Gerald Durrell Award for Endangered Wildlife with an image of a Yunnan snub-nosed monkey at the annual Wildlife Photography Contest. He was listed as one of the world's 40 most influential nature photographers by Britain's Outdoor Photography magazine in 2010. Xi is also the only Chinese member of the International League of Conservation Photographers. At the end of 2018, he was elected a jury member for the World Press Photo Contest.
"In China today, nobody starves without the flesh of wild animals, and nobody needs fur to avoid freezing. We have no excuse to consume wild animals."
Liu Qing:Epic Northeastern China Stories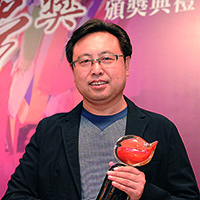 Born in the late 1960s, Liu Qing won the "Dream of the Red Chamber Award: The World's Distinguished Novel in Chinese" in 2018 for his lengthy novel History Through Words. Liu spent 15 years authoring the 540,000-word book that patches together a century of memories of China's northeasterners from the perspective of shamans to weave a tapestry of social norms and conduct in northeastern China.
"The past century has deeply shaped the personality and culture of northeasterners in China. The relics of history across the century remind us where we come from and where we should go, bridging the past and the present."
Pema Tseden:Pioneer of Tibetan-­language Film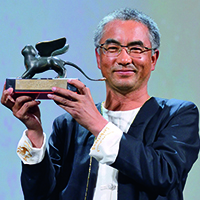 In 2018, Pema Tseden's feature film Jinpa won the Orizzonti Award for Best Screenplay at the 75th Venice International Film Festival. Pema Tseden is known as a representative figure of the new generation of Tibetan filmmakers and a pioneer of Tibetan-language film. His work details Tibetan life and enhances public awareness of Tibetan culture and the lives of Tibetans.
"The texture, detail and atmosphere of a movie can only be felt on cinema screens. Tibetan-language films still have a long way to go."
Eric Yang:Founder of iTutor Group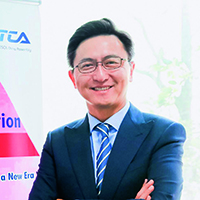 A pioneer and reformer of online education, Eric Yang, founder, chairman and CEO of iTutor Group, established the unicorn company with a new online education system. He advocates distributing high-quality courses to third- and fourth-tier cities to give students in less-developed regions access to high-quality educational resources with the help of technology. In 2018, Yang was honored as a "Leader in China's Online Education."
"I hope someday Confucius' vision from 2,500 years ago will finally come true: Educational access for all and students taught according to their abilities."
Wen Muye:Director of Dying to Survive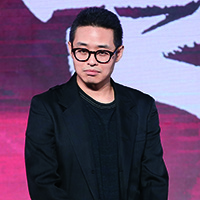 In 2018, the movie Dying to Survive, Wen Muye's directorial debut, swept through China's movie theaters. The film amassed box office revenues of over three billion yuan (US$435 million) and earned more than nine out of 10 points on the film rating site Douban.com. The film depicting leukemia patients is considered a trendsetter for realistic Chinese movies. It won the award for best screenplay at the 14th Changchun Film Festival and Best New Director and Best Original Screenplay at the 55th Golden Horse Awards. Wen is "born to be a director" in the eyes of many film industry veterans.
"I want to make warm and touching movies so that people have the courage to face difficulties in life with hope in their hearts."
Chen Shaojie:Founder of Douyu TV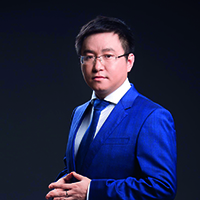 Chen Shaojie, founder and CEO of Douyu TV, a public live broadcast platform, has explored new patterns of content generation by launching "live+" and introducing a "Positive Energy" sector covering topics ranging from public welfare, poverty alleviation and healthcare to police and government service. Douyu TV was honored as the "Most Innovative Program for Public Welfare" at the 2018 Corporate Social Responsibility Annual Meeting.
"A public live broadcast platform like Douyu TV should shoulder the responsibility of spreading Chinese culture, communicating China's voice and exhibiting China's image."
Wu Dajing:Spokesman for Winter Sports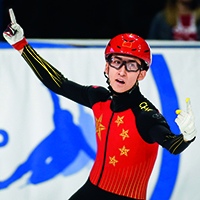 Wu Dajing won China's first Olympic gold medal in men's short track speed skating when he broke the record in men's 500-meter short track speed skating at the PyeongChang 2018 Winter Olympic Games. At the 2018-19 Short Track Speed Skating World Cup in Salt Lake City, Wu took the crown again with a new world record. As one of the winter sports ambassadors for the 2022 Beijing Winter Olympics, he has spared no efforts to promote winter sports and wants to ensure their popularity continues.
"The golden days for China to develop winter sports arrived after Beijing won the bid to host the 2022 Winter Olympics. This is also what Chinese winter sports athletes have been dreaming about."