Chinese, Japanese have better impressions of each other's country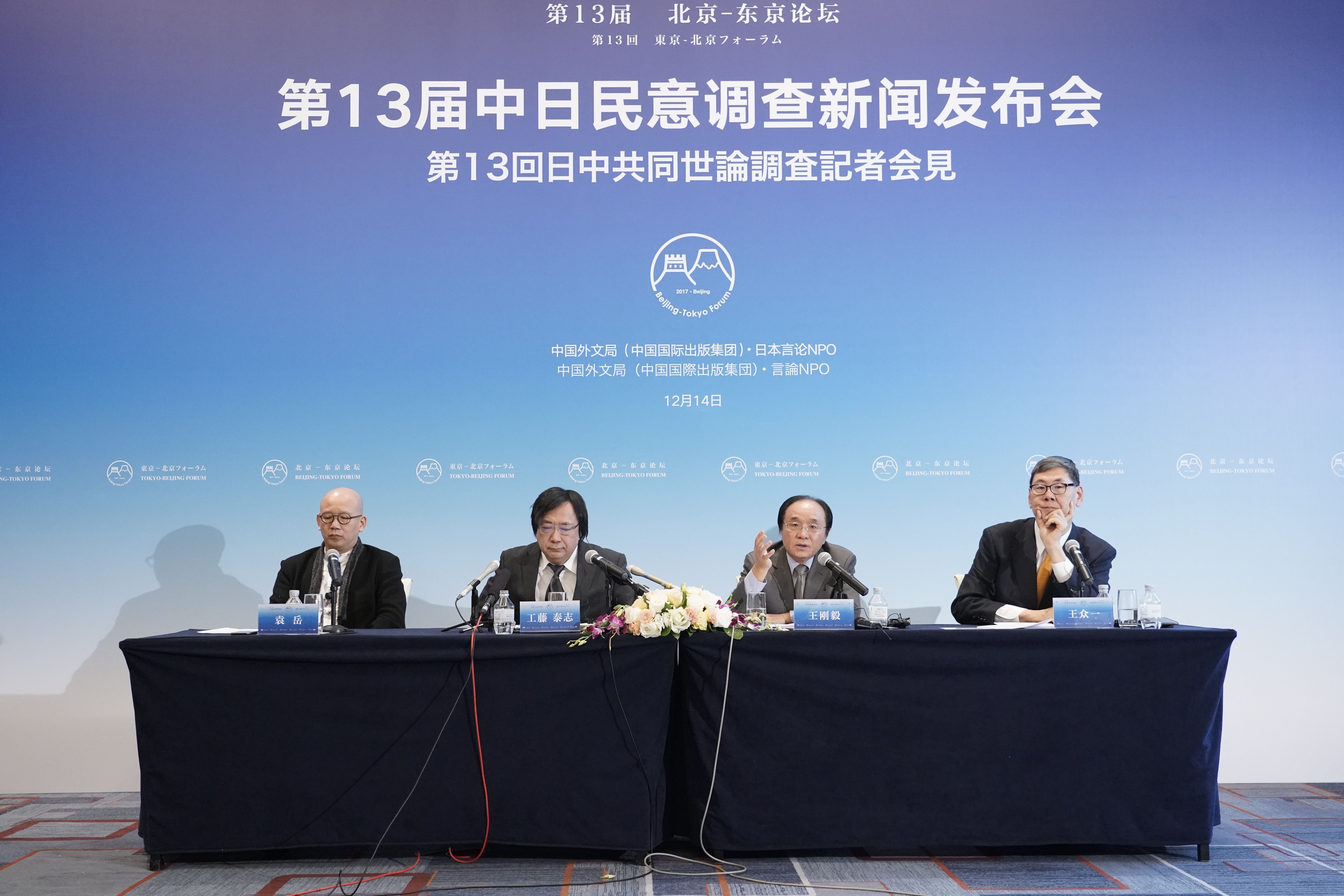 A report released on Thursday shows improving perceptions of Chinese and Japanese of each other's country.
The report prepared by the China International Publishing Group (CIPG) and Japan's Genron NPO shows Chinese respondents held a "very good" or "relatively good" view of Japan, an increase of 9.8% (21.7% to 31.5%) over the past year, while Japanese respondents with similar feelings rose by 3.5% (8% to 11.5%).
The report Chinese respondents with a "negative" impression of Japan dropped by roughly 10% to 66.8% in 2017, while Japanese respondents who have the same impression towards China slid from 91.6% to 88.3%.
The report was released on the sidelines of the 13th"Beijing-Tokyo Forum."
With regard to the prospects of bilateral relations, 28.7% of Chinese respondents and 13.1% of Japanese respondents believe that it would be "better" or "relatively better" than before, improving by 9.1% and 4.3%, respectively.
"The survey's findings coincide with the continuing amelioration of Sino-Japanese ties since early 2017," Wang Gangyi, deputy president of CIPG, said. He added that, aside from better communication at the official level, burgeoning person-to-person exchanges play a vital role in promoting bilateral relations, which was confirmed by the report—38.8% of Chinese respondents and 21.4% of Japanese respondents deemed person-to-person exchanges between the two countries "active."
The report shows that Chinese impressions of Japan were nearly double that of the Japanese side. Wang told the People's Daily that the disparity could be due to concerted efforts on the Chinese side to smoothen bilateral relations, which was echoed by Yasushi Kudo from Genron NPO. Kudo added that the disparity highlighted the need for joint efforts.
According to the report, sensitive issues such as territory and history still loom large in the mutual perception of China and Japan, and remain as the "biggest obstacles" of bilateral ties. A total of 64.7% of Chinese respondents and 66.5% Japanese respondents consider the "Diaoyu Islands issue" to be the "main impeding factor," while 67.4% of Chinese respondents and 46.4% of Japanese respondents cited "historical problems."
Source: People's Daily