Countdown to the National Day Military Parade
Edited by
Wang Yuncong
Photographs by
Chen Jian and Wan Quan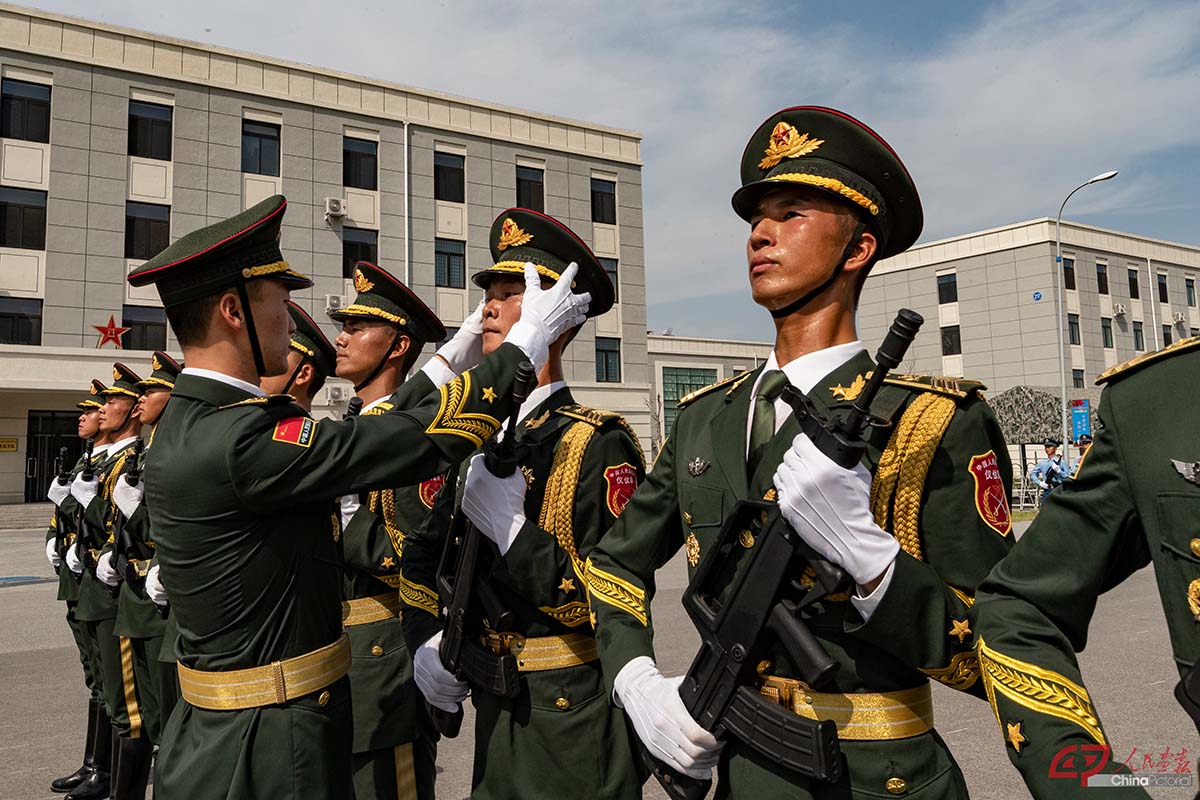 On October 1, 2019, a grand military parade which will fully demonstrate China's efforts to strengthen the armed forces in the new era will be held at Tian'anmen Square in Beijing. Although the time for the military parade won't be long, all officers and soldiers participating in the parade dedicated themselves to arduous training. How is the training going now? In late September, China Pictorial reporters visited the military parade training base and recorded stories behind the parade.
The Military Band of the Chinese People's Liberation Army (PLA)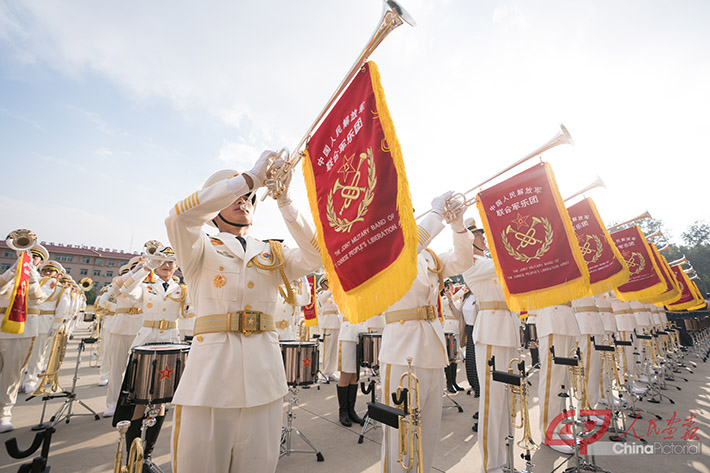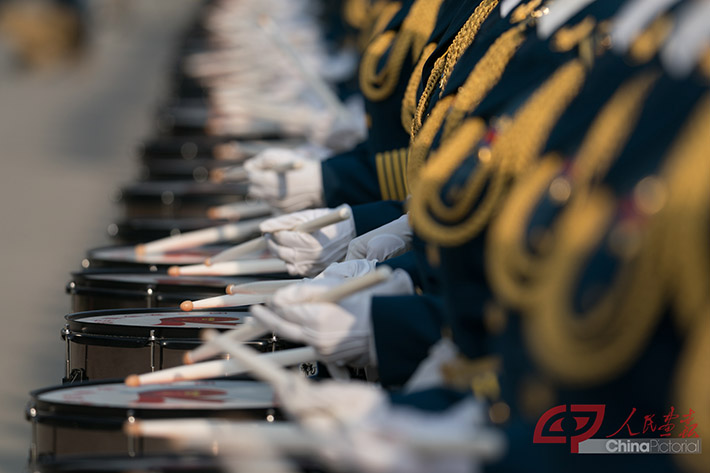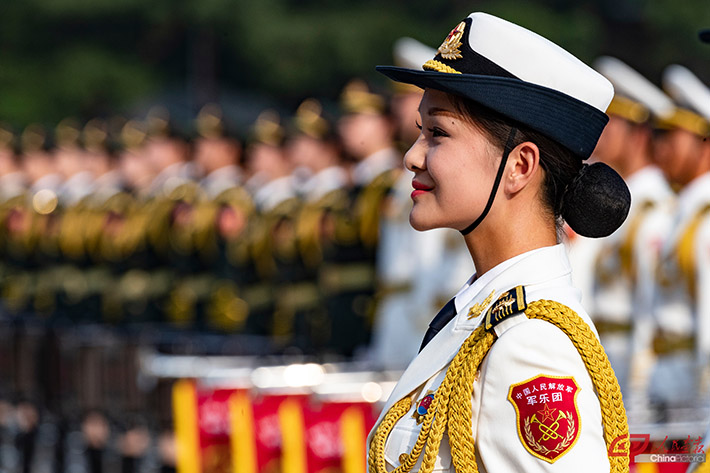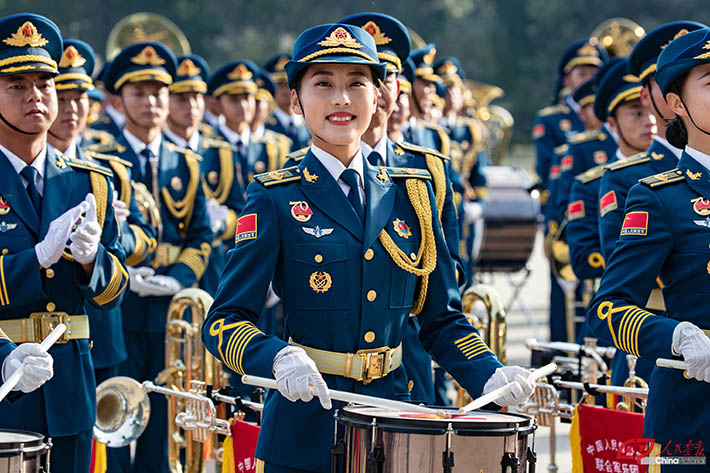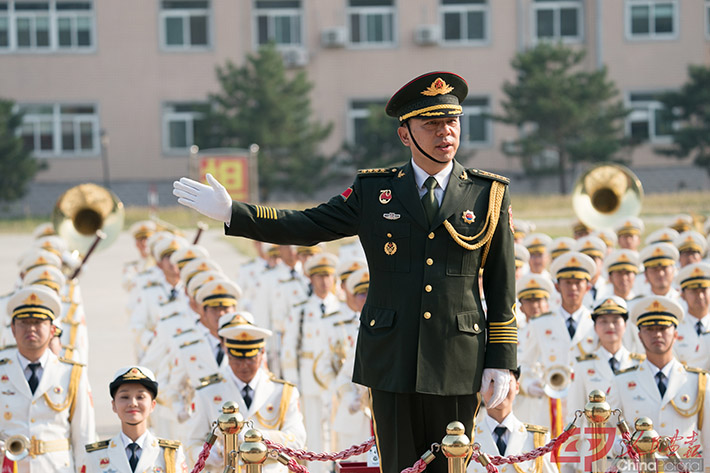 Foot formations, armament formations, and air echelons will be included in the military parade. All previous military parades held since the founding of the People's Republic of China exhibited different rich connotations of different historical periods. In this year's military parade, there will be many innovative designs in terms of creating a celebratory atmosphere and organizing parade participants. This parade marks China's first National Day military parade since socialism with Chinese characteristics entered a new era, and it is also the debut of the people's armed forces after its reform. Thus, it strives to highlight the characteristics of the times and leave people a deep impression.
The Guard of Honor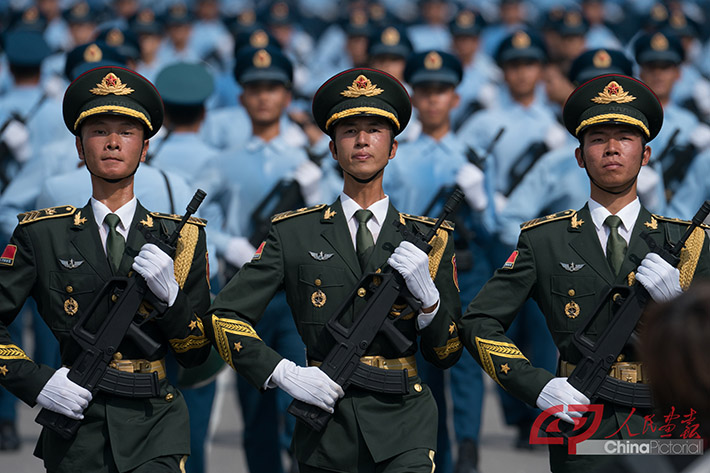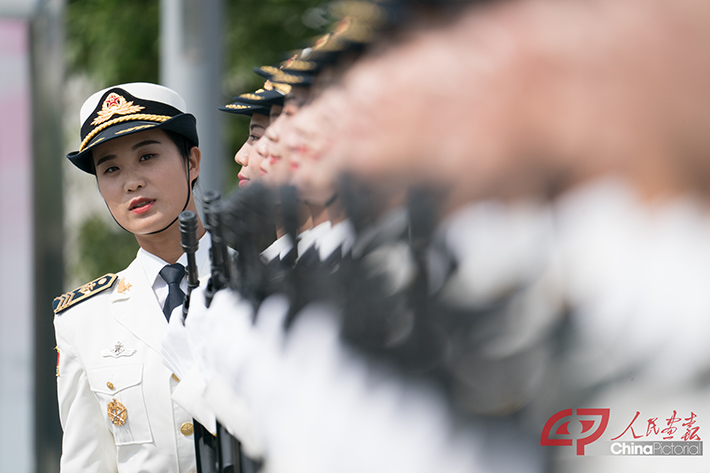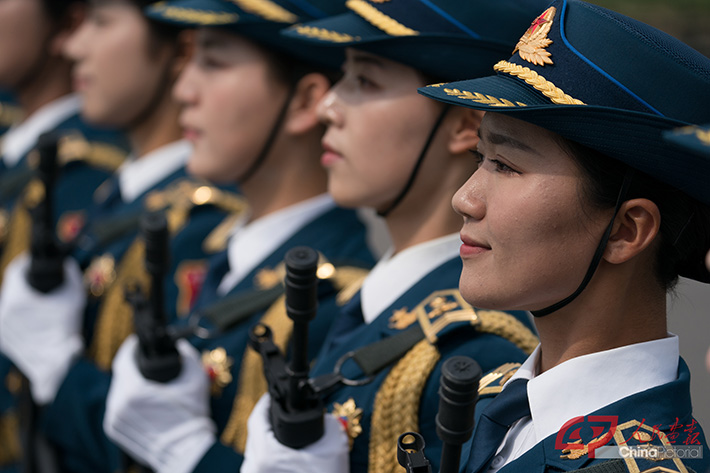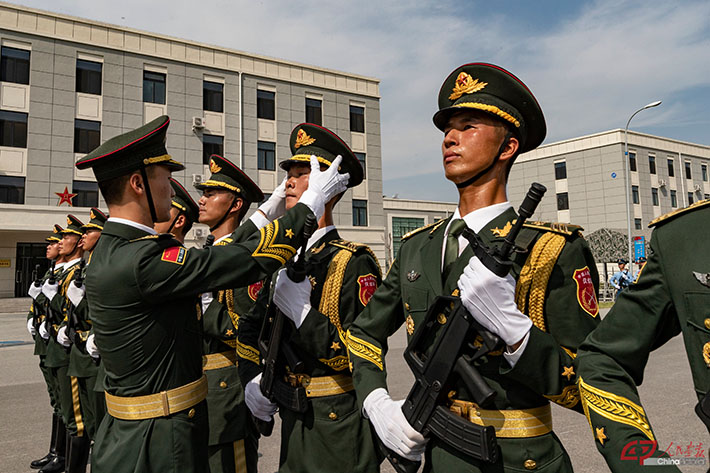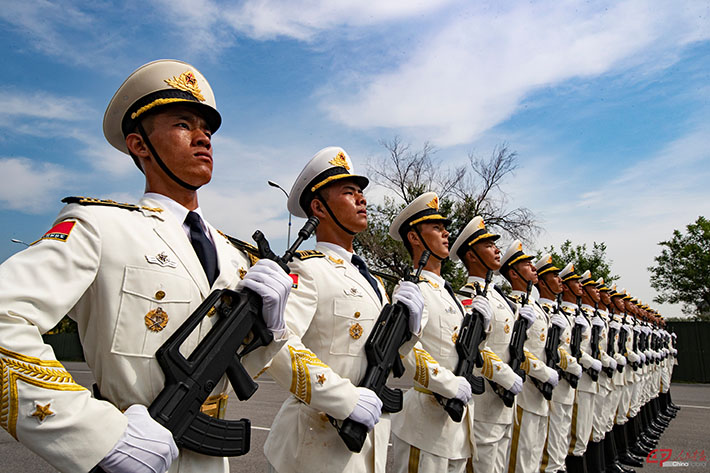 Air Force Formation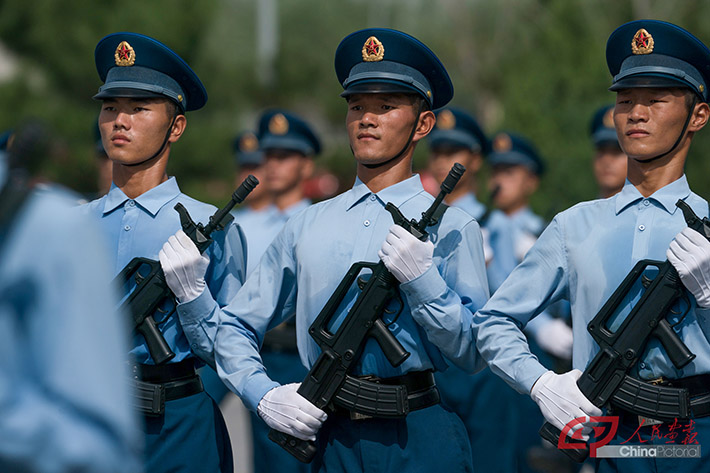 Peacekeeping Force Formation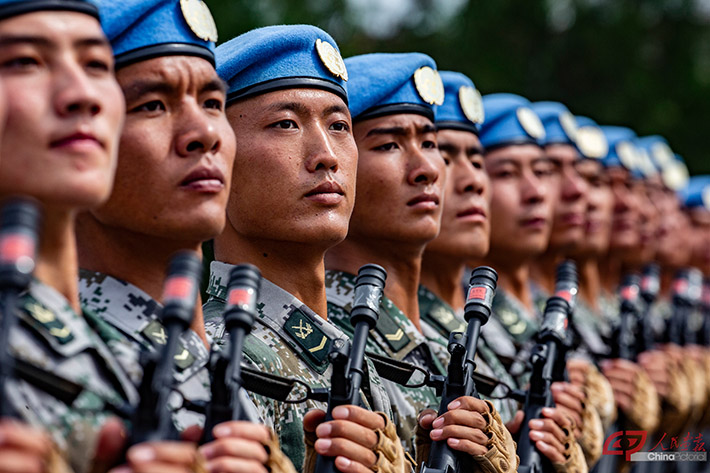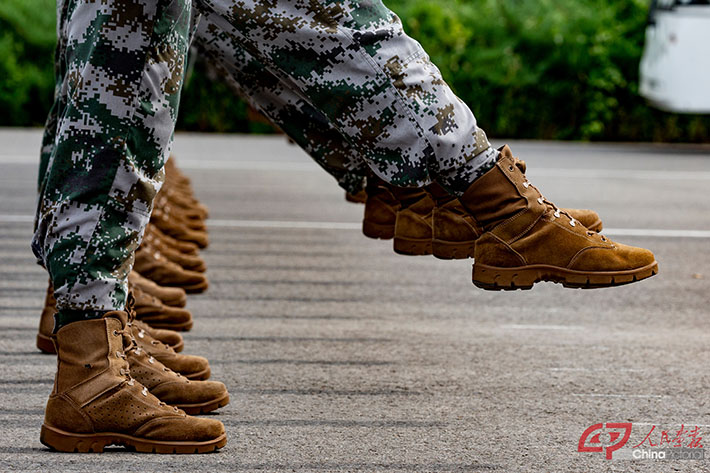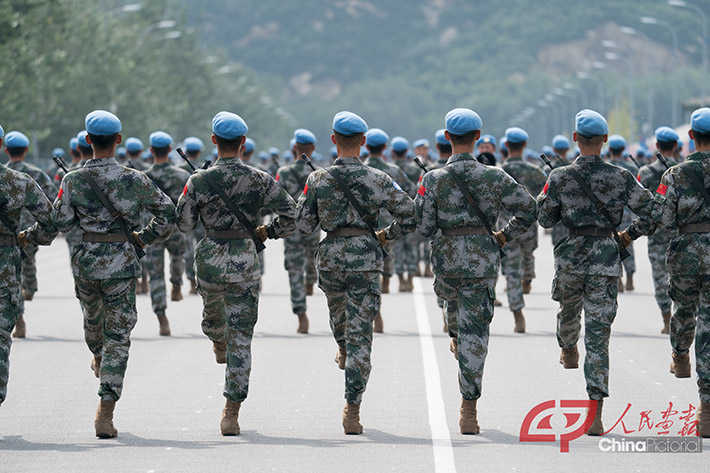 Militia Formation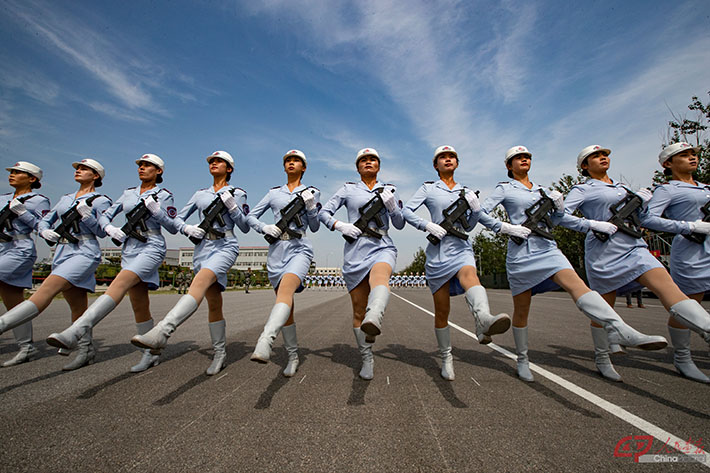 The theme of this year's military parade is to firmly uphold the leadership core, to reflect the characteristics of the times, to highlight national and military prestige, and to inspire patriotism. The keynote of the parade is to be grand, enthusiastic, pragmatic, and economically efficient. The parade is an important part of the celebrations for the 70th anniversary of the founding of the People's Republic of China.