Delegates Interviewed after the Congress Closes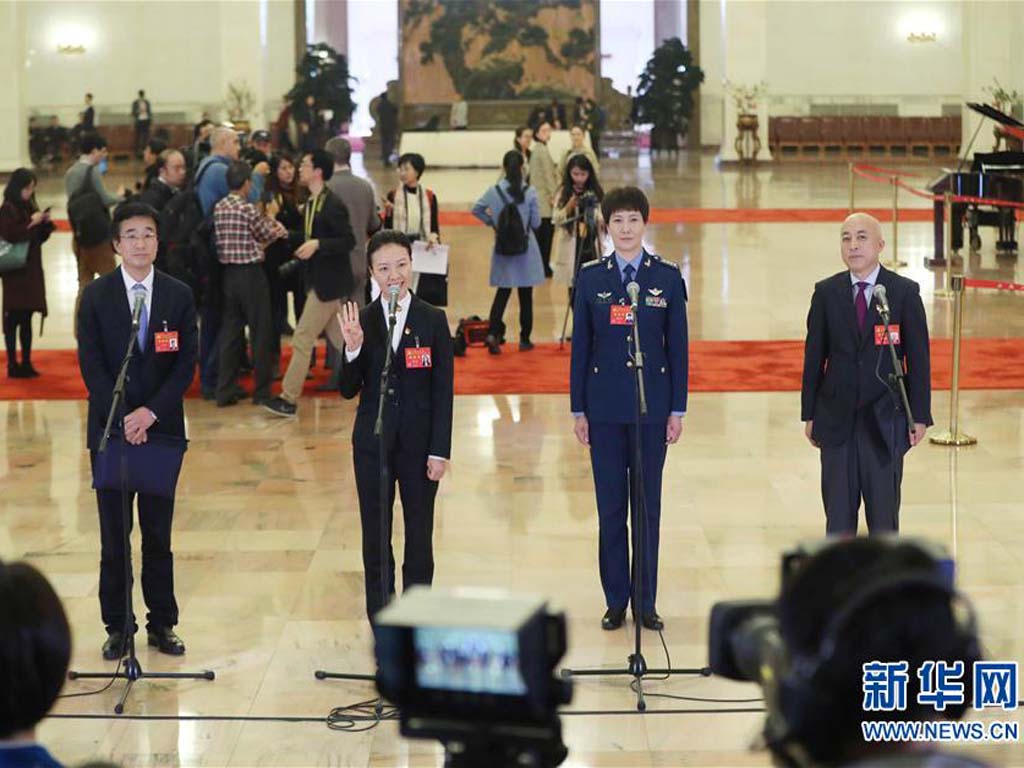 The third and final round of "delegates' passage" interviews kicked off after the closing of the 19th National Congress of the Communist Party of China (CPC).
In the interview, diplomat Zhou Yu described President Xi Jinping's style in dealing with international affairs: confident and modest. Xi's style has made him increasingly popular in the international community. Zhou recalled that Xi had confidently said that China is a socialist country led by the communist party. The path is decided by China's national conditions and realities and CPC is supported by the Chinese people. But he also remarked that the road suitable for China doesn't necessarily apply to other countries, and China respects other countries and their people's choice on the paths of development.
Xue Chenyang from North University of China said that advanced technology is closely related to people's daily life at present. Many new materials and new technologies created in high-tech programs have been widely used for civil purpose. For instance, China's BeiDou Navigation Satellite System has been applied to shared bicycles.
Yang Jie, an audit partner of a KPMG company in Shanghai, explained Party building work in the multinational. Serving as the secretary of the company's CPC committee for eight years, Yang said that Party building in the company hasn't encountered any problem. Actually, the company and Party building in it grow together, each promoting the other. Party members are usually the most hardworking in the company and clients also find their work most satisfactory.
Wang Xudong, director of the Dunhuang Research Academy, talked about his work in the academy over 27 years. He remarked that the study of Dunhuang relics, which has been popular for over a century, should dig further into Dunhuang spirit and attract more scholars from countries along and beyond the ancient Silk Road, so as to make contributions to cultural exchange and closer people-to-people bonds.
Shao Yun comes from the Institute of Remote Sensing and Digital Earth at Chinese Academy of Sciences. She shared their observations on China's smog. They found out that PM2.5 has greatly decreased since 2013 in China, which proves the country's efforts in curbing smog have paid off. Shao explained why people still feel surrounded by smog: The wind has fallen in recent years and so has the number of days with wind. The reason behind it is complex.
Three rounds of "delegates' passage" interviews are the first such arrangement during the National Congress of the CPC. They have served as a channel for communication between the public and the delegates, and demonstrated the Party's openness and confidence.