Enhancing Connectivity and Easing Developmental Bottlenecks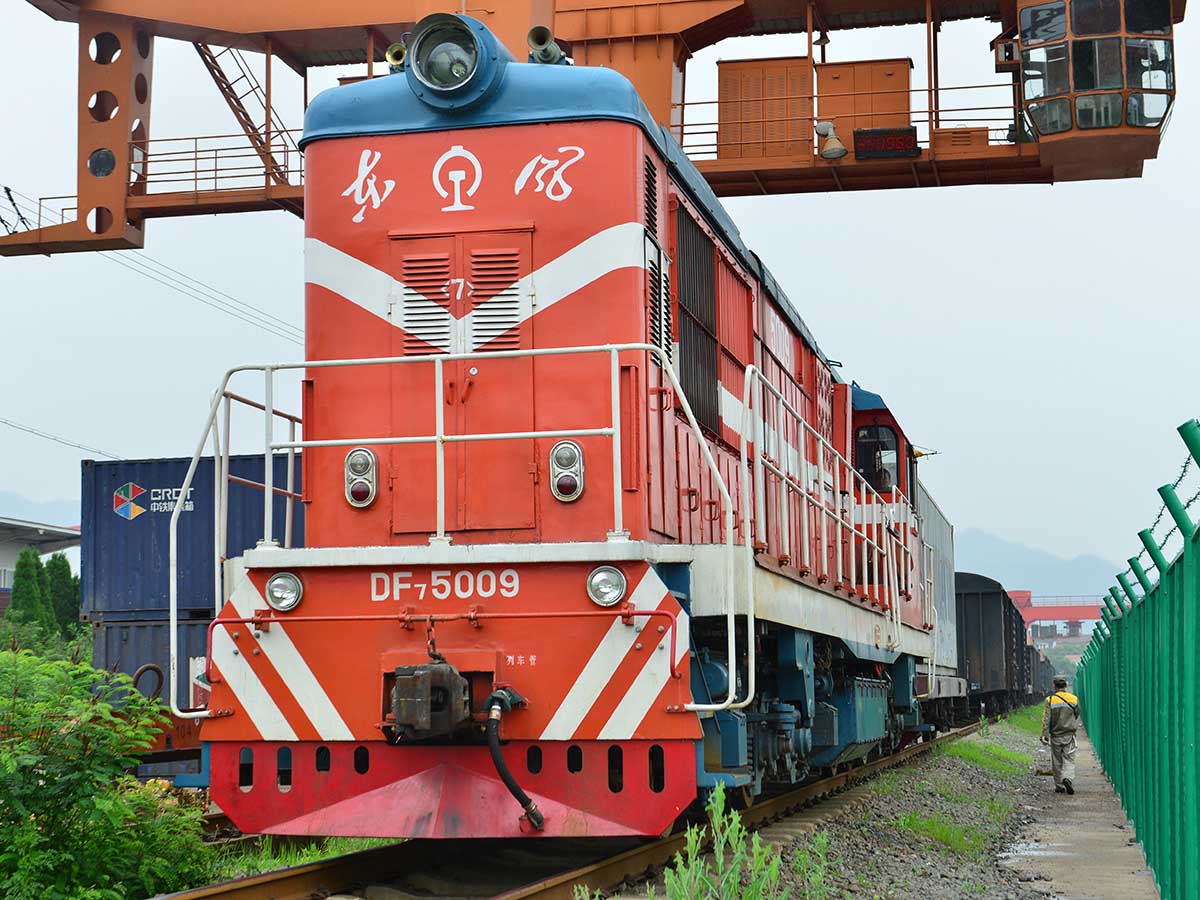 The Belt and Road Initiative is all about international cooperation. Facility connectivity is a key realm for cooperation if the needs of both the supply and demand sides are properly analyzed. More than three years of construction under the Belt and Road Initiative has yielded remarkable results in terms of facility connectivity.
Multiple Significances
Developed infrastructure will surely promote economic development and improve people's livelihoods. Weak infrastructure has been a major factor hindering the economic development of many countries along the Belt and Road. Around 500 million people in the region lack consistent electricity, half of the population lacks internet access and millions lack safe drinking water.
Reinforcing infrastructure creates a sound environment for regional economic and trade cooperation, which enables different countries to complement each other and prosper together. Infrastructure connectivity is a pillar of trade, funding allocation, personnel mobility, and industrial cooperation. Global experience has shown that deepened regional economic cooperation cannot be achieved without improved infrastructure connectivity. A popular saying from China's experience of reform and opening up in the past several decades declares: "Build roads first before you want to build wealth." When transport passageways and infrastructure networks are in place, resources, production, markets, and technologies can better commingle.
Extensive global consensus has been reached on infrastructure construction and connectivity. Many countries have prioritized infrastructure and launched bold implementation plans. Chinese enterprises excel at construction engineering, and "built by China" projects have earned a sterling global reputation due to exceptional quality at reasonable prices. In 2016, 65 outstanding Chinese enterprises were featured in Engineering News-Record, a renowned American weekly magazine focused on the construction industry, and China topped its national rankings. Infrastructure projects are generally large in scale and take a longer period of time to complete. These factors would contribute to confidence-building among the parties involved in Belt and Road cooperation.
A Good Start
Facility connectivity is closely tied to production and everyday lives. The task calls for rails, highways, ports, power lines and telecommunications facilities. For the past three years, Chinese enterprises have seen a boom in contract volume for international projects in countries along the Belt and Road, with a total of nearly US$210 billion. Various infrastructure projects have already brought tangible benefits for countries along the Belt and Road.
Jointly financed and built by the two countries, the China-Kazakhstan Lianyungang Logistics Park in China's Jiangsu Province officially opened in June 2015. It has granted Kazakhstan, the largest landlocked country in the world, access to the sea. Now, it only takes six days for agricultural products from Kazakhstan to arrive in Lianyungang. From there, they move to Southeast Asia, which greatly expands the markets for Kazakh products. Several infrastructure projects have produced impressive results: The Angren-Pap section in Uzbekistan of the China-Kyrgyzstan-Uzbekistan Railway has already begun transporting a heavy volume of cargo and passengers. The No.1 Tunnel of the Vahdat-Yovon Railway in Tajikistan was completed on schedule. Freight trains shuttling along multiple lines between China and Europe now operate regularly.
Karot Hydropower Station on the Jhelum River in northern Pakistan features an installed capacity of 720,000 kilowatts. The plant was the first large hydroelectric investment project of the China-Pakistan Economic Corridor and broke ground in April 2015, since which time construction has progressed smoothly. Now, construction of the temporary facilities is almost complete. Besides this, the second phase of the Karakoram Highway and the Karachi-Lahore Motorway in Pakistan are also in progress. The China-Laos Railway, Jakarta-Bandung High-speed Railway, second phase of China-Tajikistan Highway and Line D of Central Asia-China Gas Pipeline are all progressing smoothly as scheduled.
Calling for Closer Cooperation
Research shows that from 2016 to 2020, countries along the Belt and Road need infrastructure investments of at least US$10.6 trillion. These countries have a high demand for infrastructure, but also face a number of limitations caused by factors such as political, legal and financial risks. Only through joint efforts will the world ever become fully connected.
The first step to solving the problem is improving cooperation mechanisms. Countries along the Belt and Road should jointly establish a cooperation platform, discuss and formulate development plans and establish mechanisms to protect investors and resolve disputes. At the same time, such work requires strong policy support. A sound business environment will help move high-quality projects and enhance investor confidence and project outlook.
Secondly, various parties should work together to resolve investment and financing difficulties. The key to eliminating investment and financing problems remains improvement of the business environment and prospects for infrastructure projects. Countries along the Belt and Road should not be constrained by investment and financing mechanisms designed by the financial sector. While jointly establishing a cross-border financial services network, these countries should creatively use more commercial development modes such as Public-Private-Partnerships (PPP) and "infrastructure+" to protect investments, reduce risks, improve returns and promote a virtuous cycle of construction.
Thirdly, the work of think tanks should be fully utilized. Think tanks in and out of the region have produced remarkable research across many fields. Many are neutral and wield a strong influence on decision-making processes as well as public opinion. Think tanks in countries along the Belt and Road should carry out more in-depth communication and play a bigger role in coordinating the planning of infrastructure projects, cooperation mechanisms, aligned technical standards and policy coordination. 
The author is a research fellow at the Research Department of the Foreign Economic Relations Department of the Development Research Center of China's State Council.