First Domestic Large Amphibious Aircraft
Text by
Wang Shuya
Photographs by
Wan Quan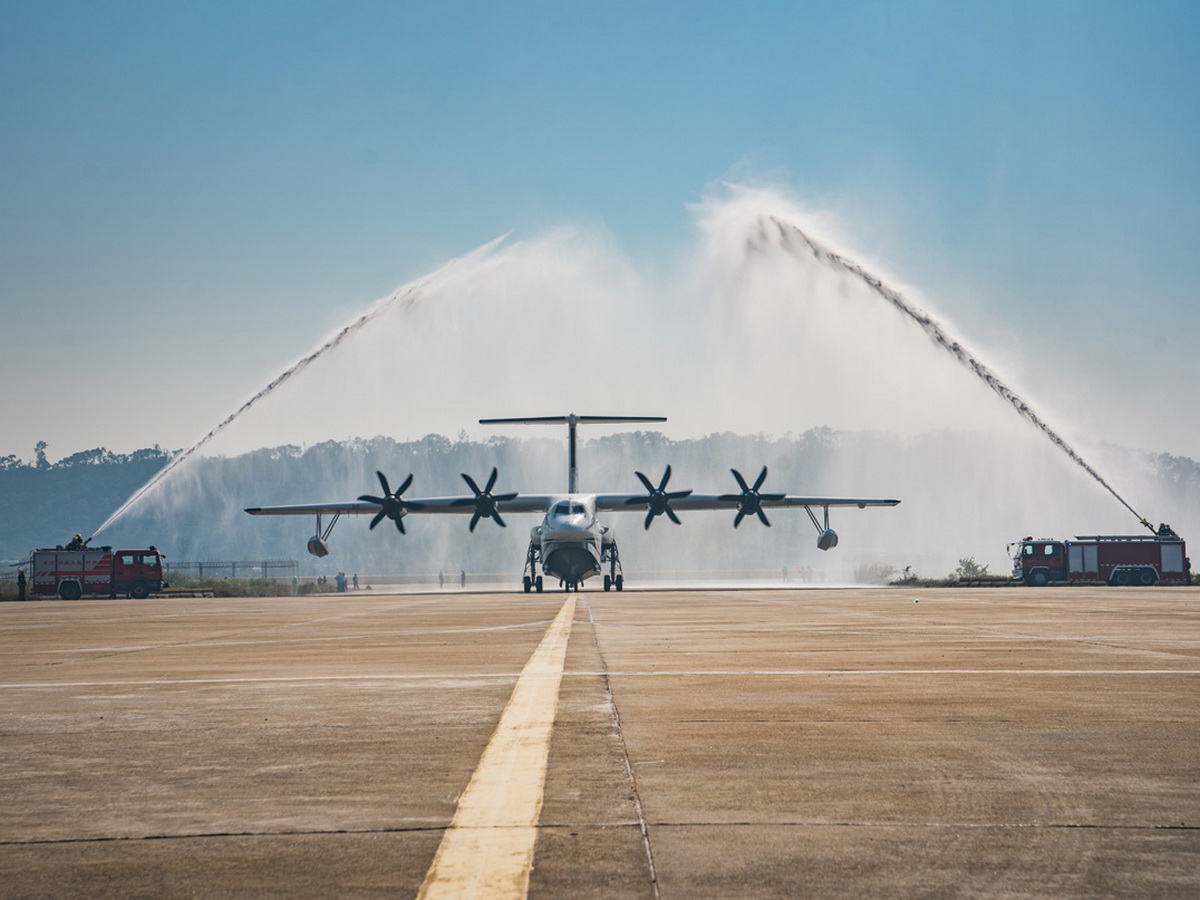 December 24, Zhuhai, Guangdong Province: China's first homegrown large amphibious aircraft AG600 makes a smooth landing after its maiden flight at the Jinwan Civil Aviation Airport.
Code named "Kunlong," the plane completed its maiden flight on the same day. "The maiden flight makes China among the few countries capable of developing a large amphibious aircraft," said Huang Lingcai, chief designer of the AG600.
Designed to be the world's largest amphibious aircraft, the AG600 will be mainly used for maritime rescue, fighting forest fires and marine monitoring. It is the third member of China's "large aircraft family" following the large freighter Y-20 and the large passenger aircraft C919, which made maiden flights in 2013 and 2017, respectively.