Gan Lu: Setting Customs Rules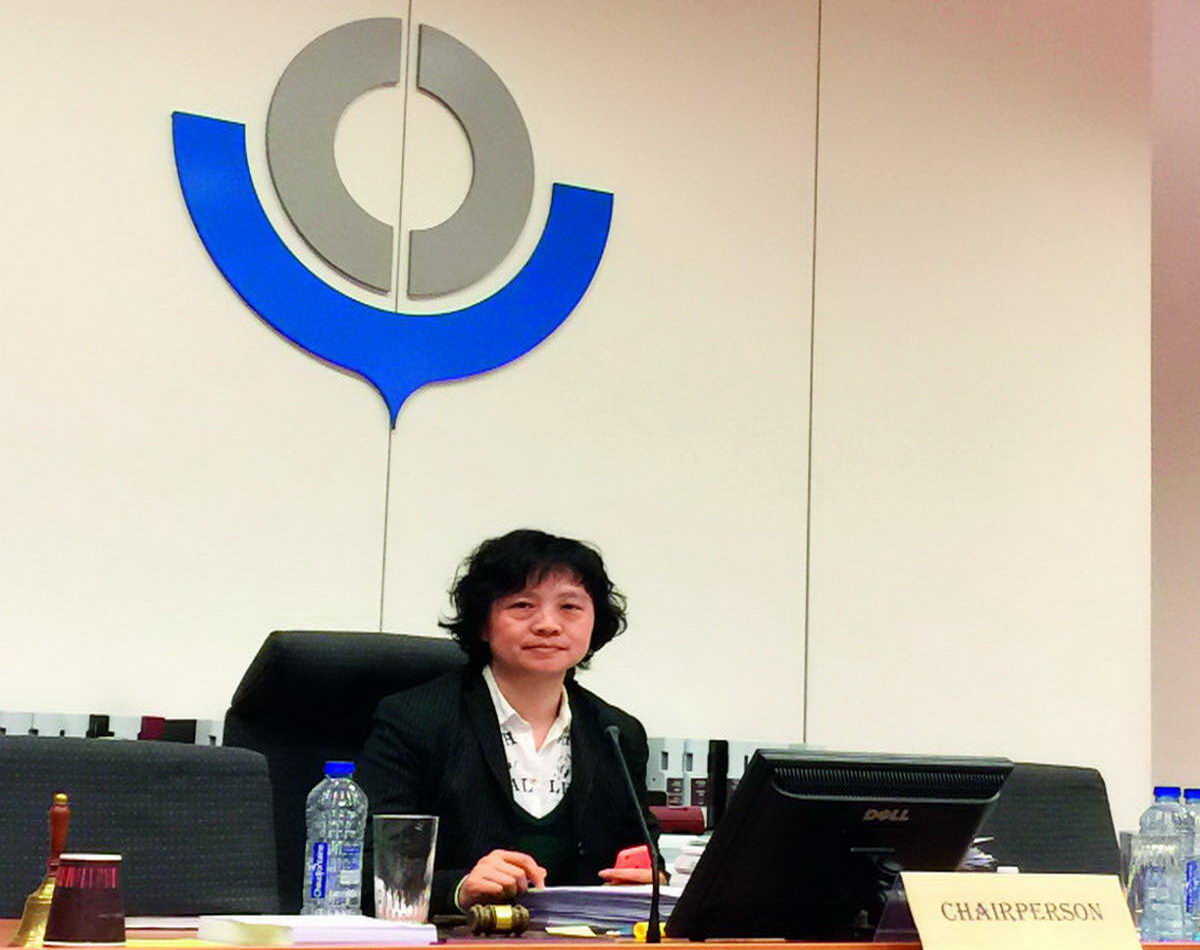 After climbing the customs ladder to become a senior official of the World Customs Organization (WCO), Gan Lu compares her career development to China's ever-expanding role in the global customs sector.
Understandably, when Gan finished her service in the army and transferred to civilian work 17 years ago, she had no idea that her future would be so bright. With so many new things to learn, she felt like a fish out of water as she stumbled into Guangzhou Customs. A quick learner and diligent worker, within a year, Gan was already a standout member of the team. She was later transferred to the Guangzhou branch of the import and export commodities classification center of China Customs before she was promoted to a customs officer representing China in setting global customs rules.
Since 2000, Gan has been dispatched by China Customs on many missions to perform research in preparation for revisions of major customs regulations. One of her greatest contributions has been a key role in formulating the nation's export and import commodities classification regulations.
In 2008, Gan set off on her international mission representing China and has since attended more than 20 meetings at the WCO. By 2014, her extraordinary work had won the hearts of her international peers, and she was elected head of the working group for Harmonized System (HS) of the WCO and re-elected the next year. In 2016, she became the watchdog of the HS committee of the WCO.
The HS, also known as the Harmonized Commodity Description and Coding System, is an internationally standardized system of names and numbers to classify traded products. Gan's leading role in a global trade policy-making organization testifies to China's growing influence in world trade.
As a Party member, Gan considers her responsibilities even heavier. She is a frequent visitor to the WCO headquarters in Brussels. Owing to her professionalism and fluent English, she has helped her country have a bigger say in setting world trade rules.
In 2013, Gan began leading a working team jointly formed by China Customs and the International Network for Bamboo and Rattan, an independent intergovernmental organization established in 1997, to develop and promote innovative solutions to poverty and environmental sustainability using bamboo and rattan products. After four years of research, Gan successfully proposed 10 different sub-categories for bamboo and rattan commodities to the WCO.
She changed the HS again by adding Chinese-made aerobridges to the list, ending the products' uphill struggle to gain traction in international markets. "Our job is to dig deep into the rules to win the power of speech," said Gan.
She witnessed China's nationwide campaign of customs integration, which was piloted in Guangzhou and has helped enterprises simplify customs clearance since 2015. The reform saved enterprises 22.8 million yuan (US$3.47 million) in customs clearance expenses in 2016. Guangzhou Customs developed their own branded project: e-customs. The platform integrates the internet, logistics and customs to help ordinary people ship commodities internationally. In 2016 alone, Guangzhou Customs handled 240 million international packages.
As a delegate to the 19th CPC National Congress, Gan sees this new role as a fresh start for even harder work. "Joining the CPC means dedication to serving the people," said Gan. "Serving the people is specific rather than abstract. It calls for action more than words."
(Based on reports from China Daily)