Into the Woods
Text by
Qiao Zhenqi
Photographs by
Dong Fang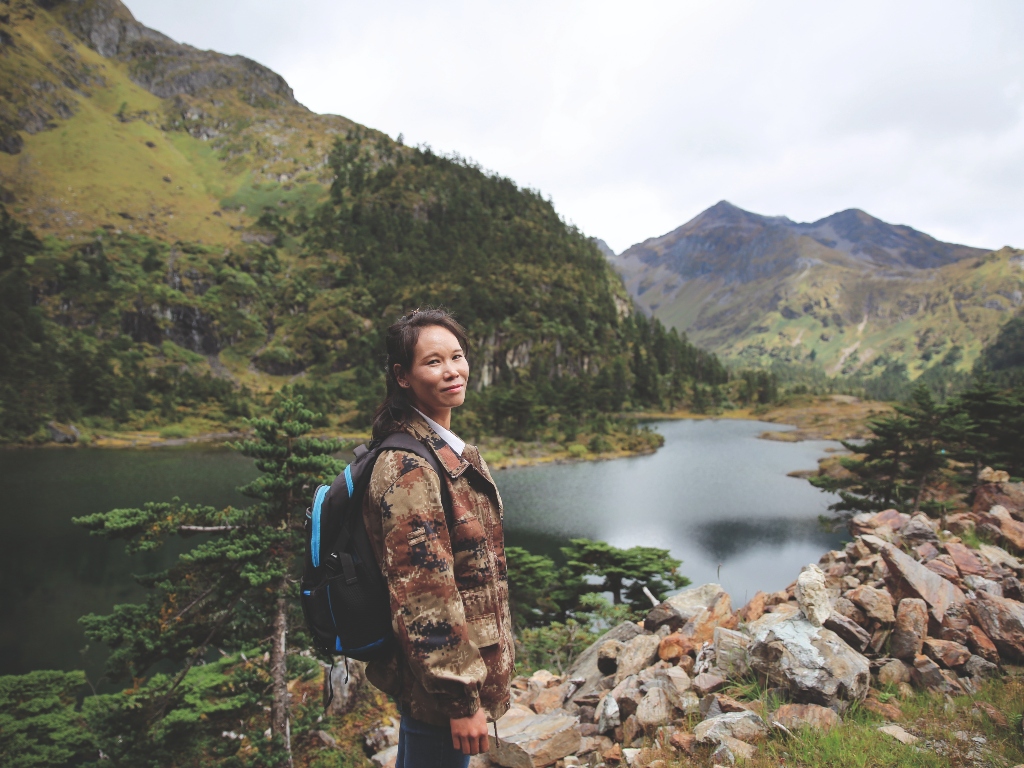 Forest ranger Yu Meixiu lives on a mountainside almost 3,000 meters high. The narrow, zigzag road leads to her residence with 90 hairpin turns. Right behind her home are the lush forests she is tasked with guarding.
Born in 1990, Yu hails from Badi Village, Weixi County in southwestern China's Yunnan Province, which is right next to Baima Snow Mountain National Nature Reserve. It is hard to imagine someone like her so slender, working alone in forests at a 5,000-meter altitude, patrolling forest, preventing fire and checking for pests and diseases. Yu shares the responsibility of guarding 576.7 acres of forests in nearby mountains like Noungdu and Guobidi with 10 other forest ranger villagers.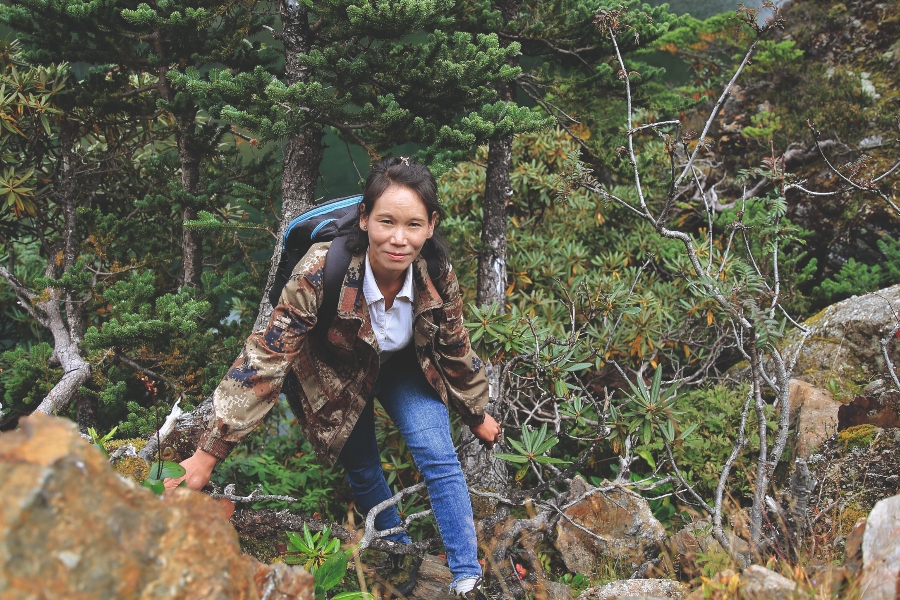 Yu takes the job seriously and spends about 17 days each month on patrol. "Minor patrolling" involves spending 15 days in a designated mountain area, while "major patrolling" requires all the forest rangers to spend at least two days per month covering key areas and broader areas simultaneously. In order to conserve the village's forest resources, Badi took the initiative to help villagers living around forests transform into rangers.
"Years ago, villagers had little awareness about protecting the forests," Yu said. "They would cut down large trees for firewood and leave small trees alone. Later, villagers gradually developed environmentally-friendly ideas, and also thanks to the efforts of forest rangers, everyone stopped cutting trees. Since then, the trees have been flourishing, and many have grown over 20 meters high."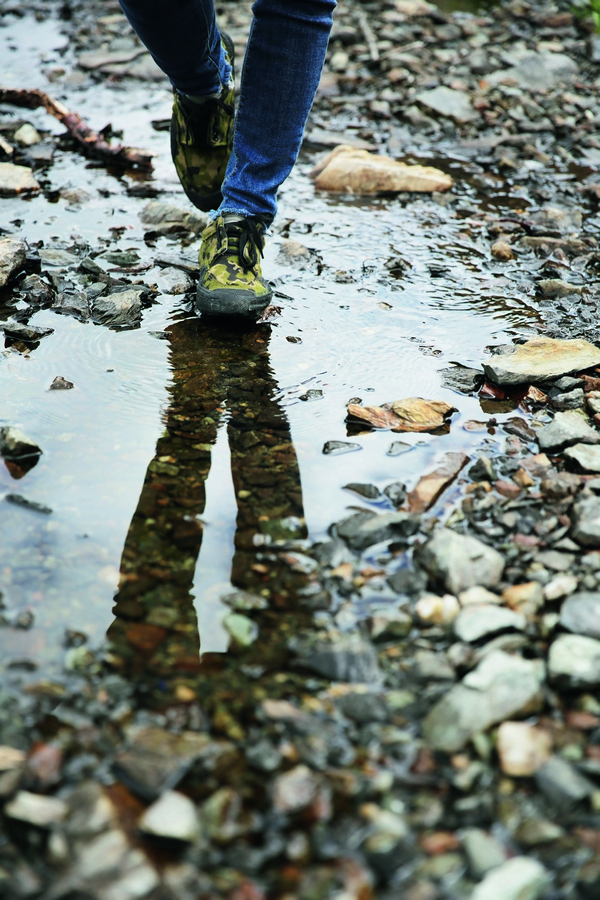 To patrol the forests, Yu must climb mountains and cross rivers. She tries to move fast enough to complete a full-day journey in only six hours. If she can't get back the same day, she will stay overnight in the woods. "I usually bring a quilt and a plastic sheet just in case. The sheet is my bed when I sleep under a tree." Soon after assuming her role as a forest ranger five years ago, Yu overcame fear of sleeping alone in forests.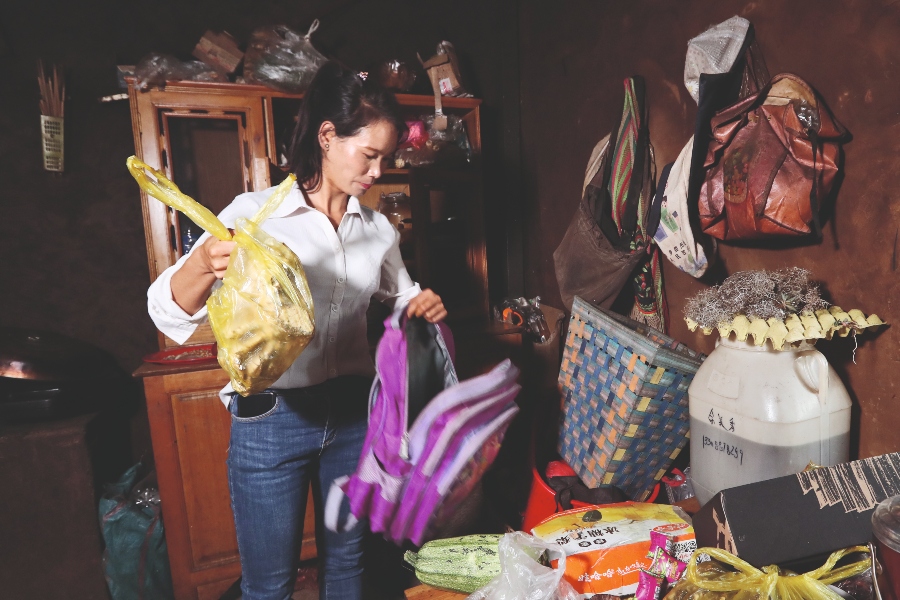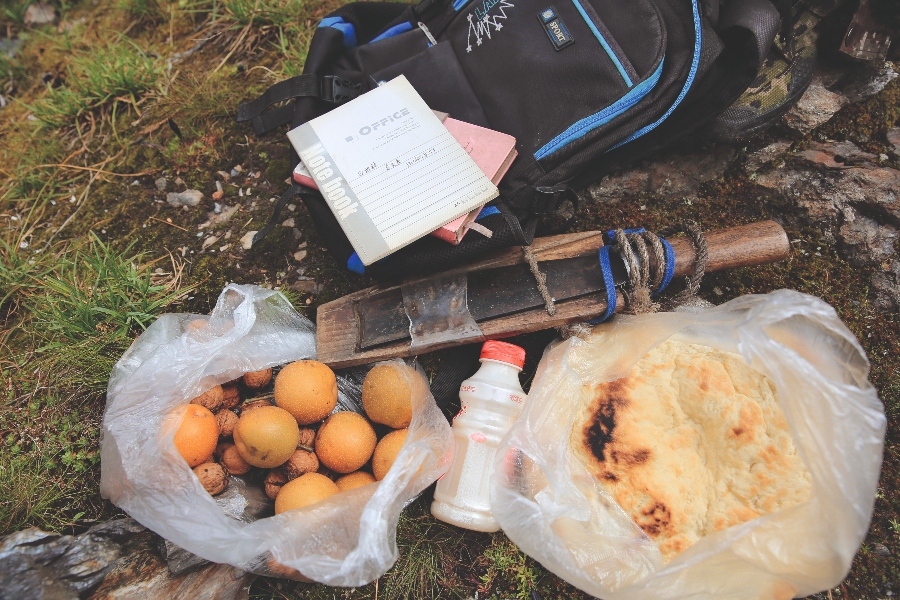 "The terrain is complex, featuring steep mountains and deep valleys, but it's not a big deal for those familiar with the area," she said. "After growing up here, I have special attachment to every tree and bush. It's very intimate." Yu records her patrols in a notebook, writing down the people she meets, areas she passes, trees she checks, and her feelings. More than an integral part of her work, it has become her spiritual company.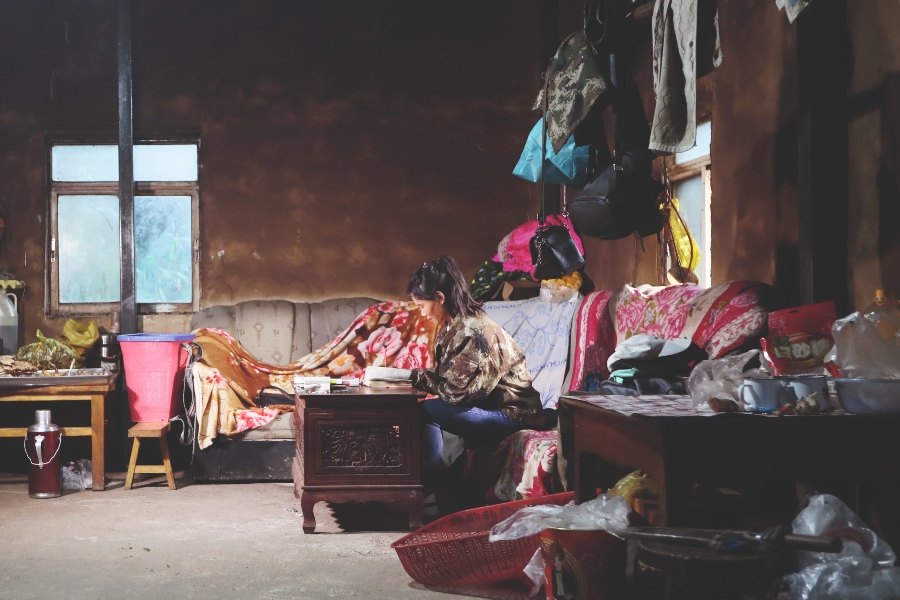 Like other female villagers, Yu also does farm work and housework. In recent years, national policy has helped Yu and other villagers develop a planting & breeding economy anchored by trees like pears, papayas, peppers, and walnuts growing around houses. Yu's household raises six cattle, a dozen sheep and pigs, and more than 80 chickens, which earns the family more than 40,000 yuan (US$6,193.8) per year.