Kent Calder: China's Crucial Role as Potential Stabilizer in Global System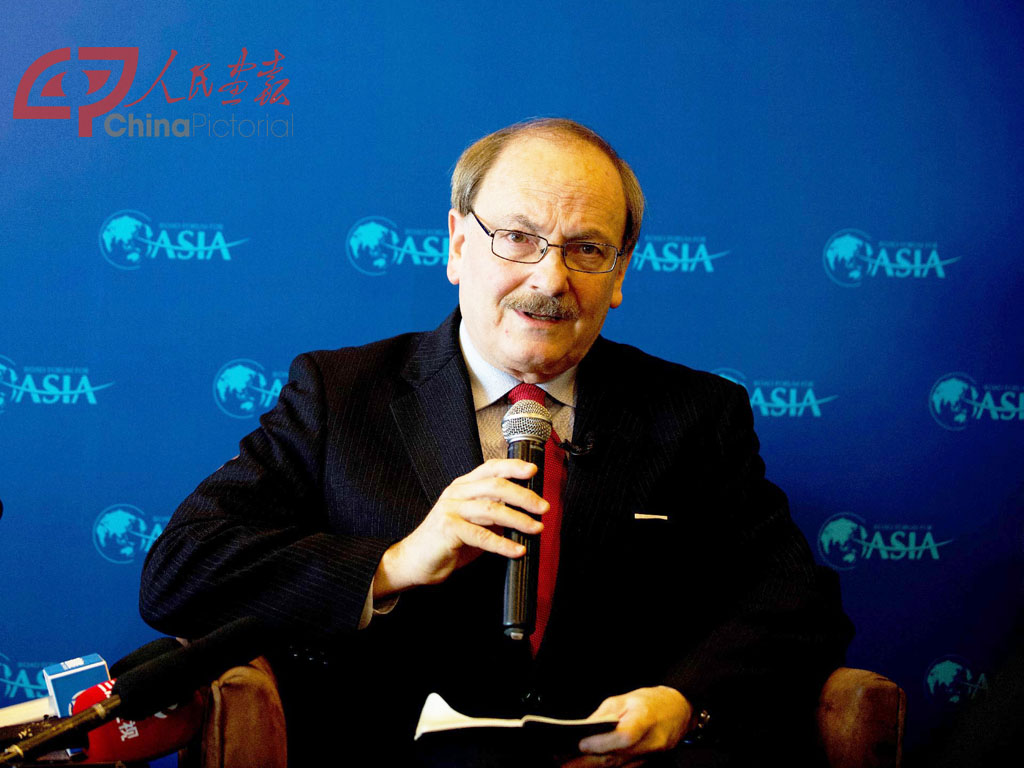 "An open trading system is the key to global prosperity," remarked Kent Calder, director of Edwin O. Reischauer Center for East Asian Studies, Johns Hopkins University to China Pictorial on April 8 at the ongoing annual conference of the Boao Forum for Asia (BFA).
Current tensions in U.S.-China trade has created greater risk to the world economy than those of U.S.-Japan trade conflicts in the 1990s because of the wider trade imbalance and stronger interdependency between the two economies, Calder noted.
Calder expressed anticipation that the two countries would conduct intensive negotiations in the coming months. He added that both China and the U.S. could change and modify their policies. "An open trading system is important for both China and the U.S., the world's two largest traders," said Calder.
Amid tensions and risks facing the world economy, global trade and financial system needs a stabilizer, Calder stressed.
"Every system needs a stabilizer," he explained. "China's role as a potential stabilizer in global system is very important. China is stepping into the role of a stabilizer. It is significant in terms of trying to protect the fabric of an open trading system."
The BFA annual conference is themed "An Open and Innovative Asia for a World of Greater Prosperity." The conference, scheduled to last till April 11, attracted attendance from over 2,000 guests from 63 countries and regions including political leaders, business tycoons and academics. Chinese president Xi Jinping will address the meeting on April 10.
"What President Xi said at (the World Economic Forum) Davos last year is very important for stability of the global system and open trading system," concluded Calder, adding that he is looking forward to Xi's upcoming keynote speech.