Leaving Ivory in the Wild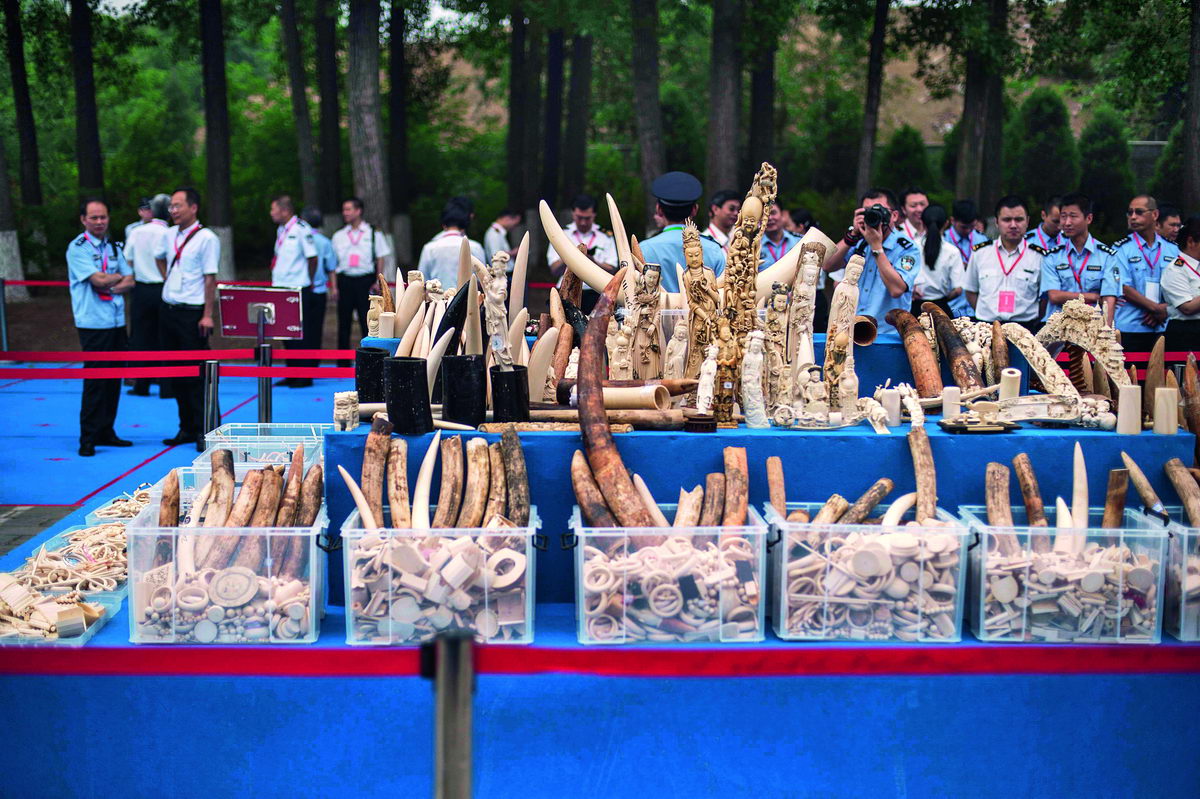 About three months ago, Kenyan wildlife conservationist Daphne Sheldrick, known to many as "elephants' adopted mother," passed away at 83 after devoting her whole life to elephant protection. Her book The Orphans of Tsavo touched many Chinese people and illuminated them about the importance of protecting the animal.
On January 1, 2018, China banned all trade in ivory, imposing stiff penalties on anyone caught buying or selling ivory products in the Chinese mainland.
Since then, every trading market for ivory products in the Chinese mainland has been shut down, resulting in a dramatic drop in ivory product trading.
A Good Model
Ivory artware has played an important role in traditional Chinese culture and many Chinese people still adore ivory products. So, for a long time, ivory trade was acceptable in China.
But in recent years, the public awareness about elephant protection has increased exponentially. In 2016, China announced a ban on all ivory trade and processing activities by the end of 2017. During the six months after the ban went into effect, China shut down 172 companies engaged in processing or selling ivory and suspended online retailers while strengthening the fight against illegal transporting and smuggling of ivory and ivory products.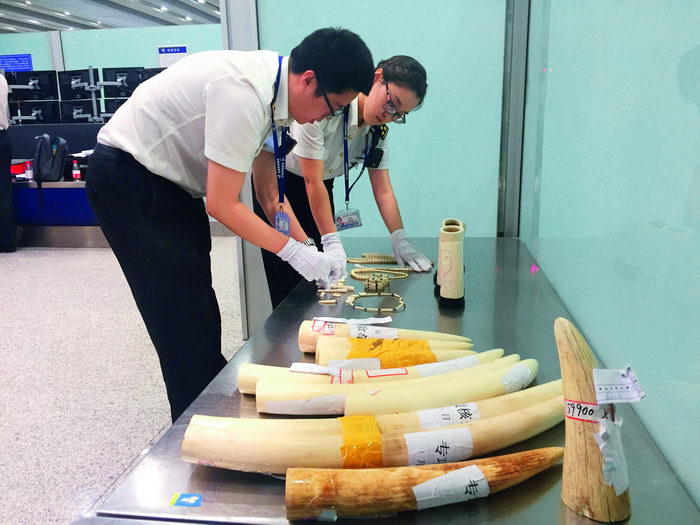 On May 29, 2018, a crackdown against ivory smuggling by Beijing Customs seized six tusks—the 13th such bust this year. Since the beginning of 2018, the Chinese government has launched special campaigns to fight endangered species smuggling including ivory, confiscating 158 ivory artworks and busting a dozen smuggling rings.
"The ban is the fruit of the efforts of the Chinese government and insightful activists from across China and around the world," declares Professor Qin Tianbao, vice dean of the School of Law and director of the Research Institute of Environmental Law at Wuhan University. "Ivory trading is still legal in many countries, which worries animal protection organizations because hunters have considerable economic motivation to kill elephants." Qin believes China's move to ban ivory trade sets a shining example for other countries.
Market Effects
Many animal protection organizations hail China's ban as a "milestone for global wildlife protection." Peter Knights, founder of WildAid, proclaimed, "China's exit from ivory trade is the greatest single step towards reducing elephant poaching." And he called for other countries to follow.
China has consistently been monitored by animal protection organizations because Asian countries including China compose an important consumer market for ivory. Due to historical, cultural and traditional factors in many Asian countries which are home to ancient civilizations, many people remain fond of exquisite ivory products, considering them a symbol of social status and identity.
In the past five years, about 150,000 elephants were killed by poaching, one every 15 minutes. At that rate, the largest mammal on the planet will be extinct in 15 years. This grim forecast prompted China's issuance of the ban.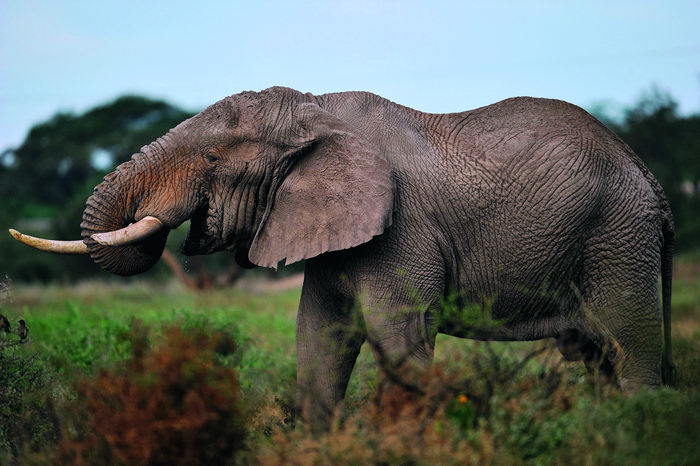 Only a handful of countries and regions in the world have announced bans on ivory trade. The United States banned the trade in June 2016, and China's Hong Kong is expected to eradicate ivory trading gradually by 2021. However, many European and Latin American countries have yet to enact similar restrictions.
"The three largest trading markets for ivory—the Chinese mainland, Hong Kong and the United States—have already outlawed ivory trade or are in the process of eliminating it," notes Qin. "Other countries will follow."
Data has already evidenced the effectiveness of China's ban. According to TRAFFIC, a wildlife trade monitoring network, when China had barely announced its plan to prohibit ivory trade two years ago, the domestic price of ivory dropped by 50 percent. And in the first half of 2018, China's Customs saw a 50 percent drop in smuggling busts from the highest level in previous years.
The declining price has greatly lowered the profits for smugglers and poachers, which has reduced illegal hunting in African countries. The Kenya Wildlife Service declared that the population of elephants killed by poachers in Kenya decreased to 46 in 2017, a big drop compared to 390 in 2013. Meanwhile, in 2017 poaching crimes in Tanzania fell down by 55 percent compared to 2015.
Remaining Challenges
On January 29, 2018, WWF, TRAFFIC and China Wildlife Conservation Association jointly held an international symposium. At the event, local government officials, corporate representatives and other attendees presented constructive suggestions while praising China's ban on ivory trade.
Some local governments revealed that due to the ban, some ivory-related companies had gone out of business, significantly impacting tax revenue, employment and even social stability. Especially for some senior craftsmen, it is near impossible to abandon a lifetime of experience to begin working a different job. Smoothening the transition is a daunting task for local governments.
And some argue that after more than 2,000 years of development, ivory carving has become an important intangible cultural heritage in China. Since the ban went into effect, traditional carvers have been left without material on which to work and an acceptable alternative has yet to emerge.
Professor Qin also stressed the importance of international cooperation. He believes that protecting wild animals requires coordination across various sectors in multiple countries including wildlife rangers, transportation providers and retailers. Merely restricting the consumer market is far from enough.
The Chinese government is looking at the issue from all angles. On May 8, 2018, Chinese officials met with their Ugandan counterparts in Kampala and reached an agreement to jointly combat trafficking of wild animals and plants. From June 5 to 7, 2018, the Chinese government sponsored lectures in Malawi and Tanzania on protecting wild animals and plants and eliminating wildlife trafficking.