Linking Past to Present
Text by
Christoph John
Photographs by
Christoph John
Traditional Chinese crafts are facilitating opportunities to shuttle between the past and the present. Understanding such crafts involves not only techniques and materials, but absorbing an entire culture.
Zhang Lei, Jovana Zhang, and I developed a passion to search for and discover them. We met and became friends in Milan, Italy, in 2009 and ventured to China in 2010. For Zhang Lei, it was a return and rediscovery of the culture of his own nation. However, for Jovana and me, an adventure into a new world began.
Inspiration From Oil-Paper Umbrella
We started with visiting local workshops and craftsmen in our neighborhood in Hangzhou, eastern China's Zhejiang Province. A small traditional oil-paper umbrella workshop caught our eyes. It has been making Yuhang oil-paper umbrellas, a provincial-level intangible cultural heritage item in Zhejiang, with ancient techniques and natural materials for decades.
We went to the workshop many times to analyze and learn this traditional Chinese craft. The local craftsmen warmly welcomed us and openly shared their skills. The elderly owner of the workshop was passionate about passing on his lifetime skills to his son Liu Weixue, who harnessed his passion to refurbish the workshop with his own vision and ideas. We became friends and instead of only researching the techniques, we also helped them update their products and improve the workshop with our own predictions about how this significant craft could evolve in future.
One day, we watched a craftsman doing routine work gluing numerous paper layers onto the prepared bamboo frame, which later served as the main shade of the umbrella. This step caught our attention and inspired us to experiment with it.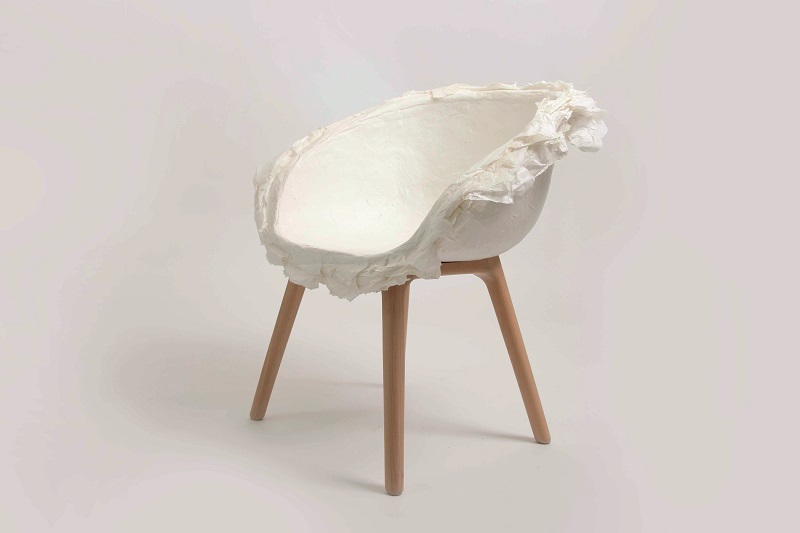 We made several samples and tried putting wet paper layers onto each other, adding glue as well. Later, we realized that the combination of this uniquely strong and flexible paper with our newly developed approach resulted in a surprisingly stiff form. The more layers we added, the more durable the shape became.
With this approach, we made a chair named Piao. The open and fluffy edge surrounding the whole seat not only makes each piece unique and light in appearance, but also communicates what the work is based on—handmade Yuhang paper. With its unique technique and design, the chair won the "Red Dot: Best of the Best 2022" for Product Design, the highest award for international design in Germany.
Alongside the chair, we designed and crafted a collection of works based on the Yuhang oil-paper umbrella. Together with other artists and designers, we produced lamps, installations, and new umbrellas.
Discovery Journey of Traditional Chinese Crafts
By then, we were stunned by the surprising outcomes and even more motivated to discover other secrets and inspirations hidden in rich Chinese culture. That's how our never-ending journey started. We realized that just one local craft that we found in our neighborhood gave us the inspiration to produce such significant works. From that day, we were even more encouraged and enthusiastic about exploring other crafts and techniques, all related to materials all over China.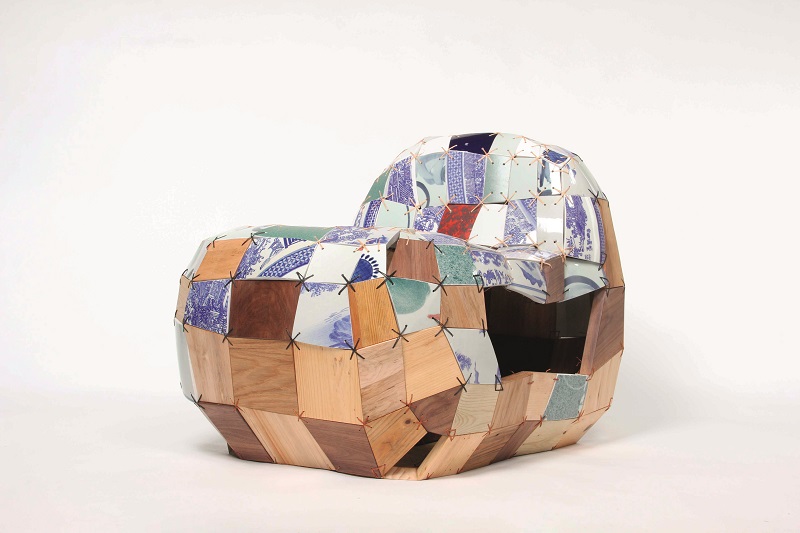 So far, we have traveled to nearly every province of the country, gathering countless material samples and communicating with many traditional workshops and craftsmen. Based on our initial experience, the process behind each work is often the most exciting and inspiring, so we highlight that in our Rong Design Library, which hosts a wide range of ancient crafts, original techniques, and related materials.
After the success of our work based on the traditional oil-paper umbrella, everything else we did from that point on was inspired by either a traditional Chinese technique or related materials. Rather than reproducing the original craftsmanship, our aim has been to deconstruct it and reshape it into a contemporary work. We are truthful to the natural material qualities and benefit from the fundamentals of the long proven crafts. Our job as designers and artists is to propel such Chinese cultural heritage into a new era by linking them with today's technologies and spicing them up with current elements and trends.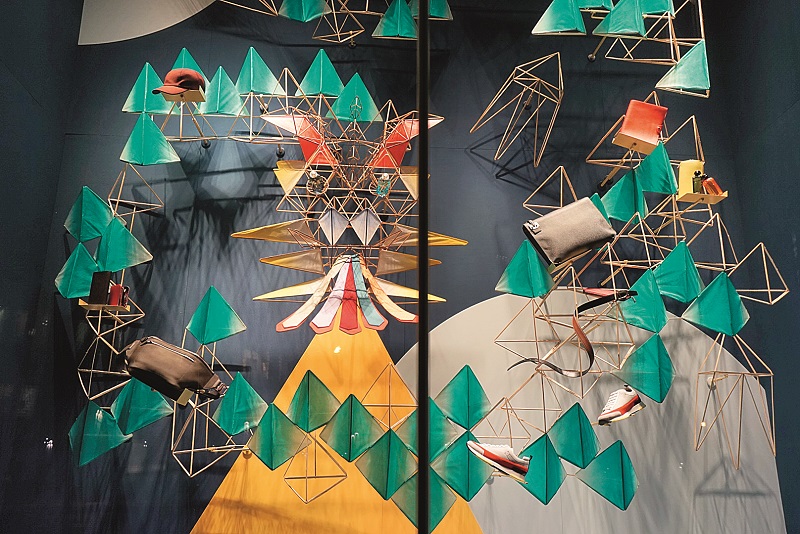 The experience of living and working in the countryside even inspired the three of us to move our design studio and Rong Design Library from downtown Hangzhou to a nearby village named Qingshan in Yuhang District. There, we found an abandoned and half-collapsed old city hall. With the help of the local government, it just took more than a year to reconstruct the building while retaining the original structure and layout. Now, it's the home of our Rong Design Library and all our gathered materials and techniques. And we even settled down in the village with our families to enjoy the natural environment surrounding us.