"My China Story of the Greater Bay Area" International New Media Products Competition Held in Zhongshan, Guangdong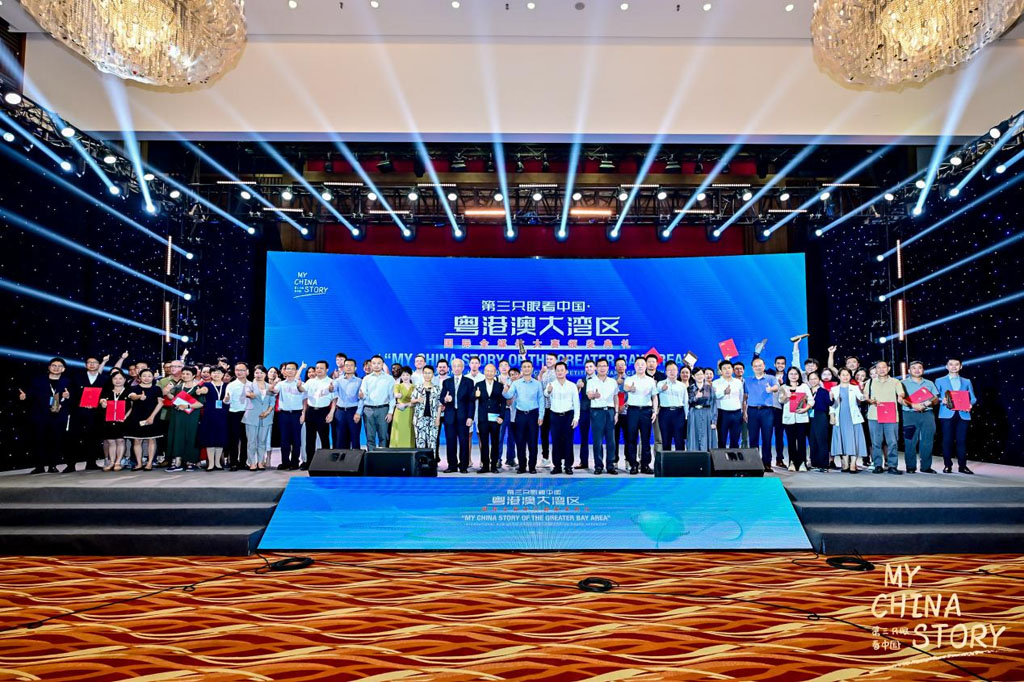 On June 2, "My China Story of the Greater Bay Area" International New Media Products Competition Awards Ceremony, hosted by China International Communications Group (CICG) and organized by Information Office of Zhongshan Municipal People's Government, Cyberspace Administration of Zhongshan, GDToday and Xufang International Media of CICG under the support of the Information Office of the People's Government of Guangdong Province and the Zhongshan Municipal People's Government, was held in Zhongshan, Guangdong. About 200 people attended the event, including representatives of partner institutions, expert judges, award-winning teams, local governments, as well as cooperation platforms.
When addressing the award ceremony, Gao Anming, vice president and editor-in-chief of CICG, said that the Guangdong-Hong Kong-Macao Greater Bay Area has become one of the most open and economically vibrant regions in China. In the future, CICG is willing to work together with domestic and international partners to explore and create more diverse stories about the Greater Bay Area, and to promote innovative activities for international communication with greater fruits.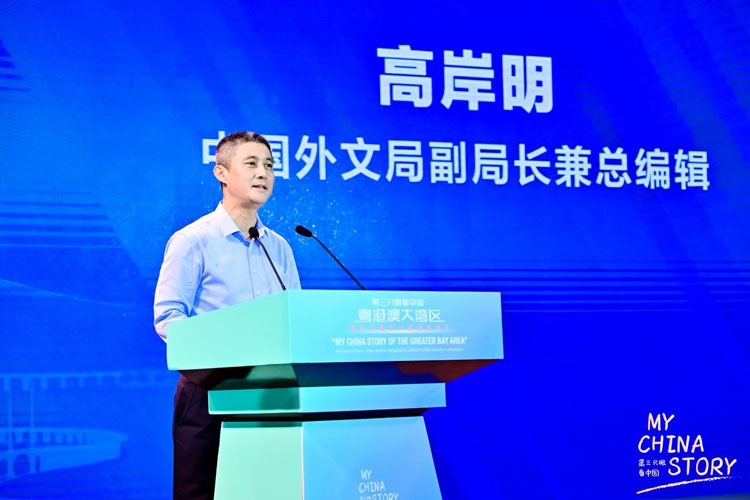 Lin Ruixi, member of the Standing Committee of the CPC Zhongshan Municipal Committee and head of the committee's Publicity Department, said that the competition, themed "My China Story of the Greater Bay Area," received over 28,000 entries, including many outstanding works. The new media products in the section of " of Zhongshan" were rich in content, warmth, and creativity, which will effectively enhance the international recognition and reputation of Zhongshan. Zhongshan boasts rich history, flourishing culture, and notable figures. It is the birthplace of Dr. Sun Yat-sen, a great pioneer of the Chinese democratic revolution. Currently, focusing on areas such as business environment, industry, transportation, innovation, public services, social governance, and planning, Zhongshan is promoting integration and interactive development with cities on the eastern shore of the Pearl River like Shenzhen, accelerating the construction of the Guangdong Reform and Innovation Experimental Zone for the Integrated and Interactive Development of the East and West Banks of the Pearl River Estuary, and ushering in a new era of high-quality development.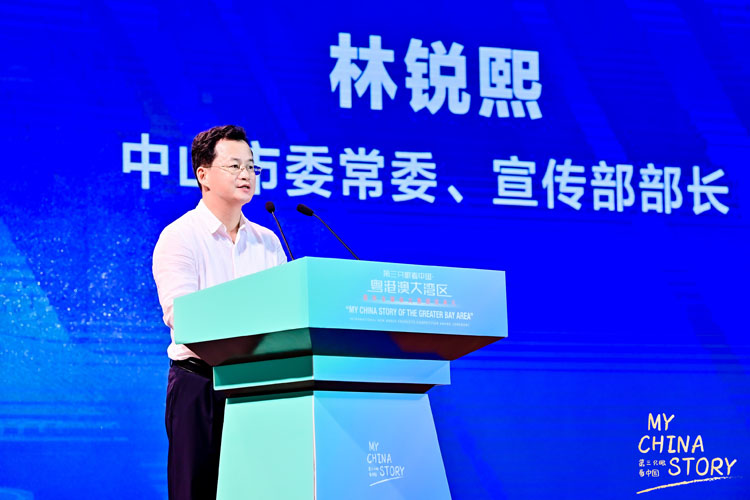 During the award ceremony, several foreign bloggers shared their stories on their works. Rafael Saavedra, a we-media blogger from Venezuela, said that the Greater Bay Area integrates culture, innovation, and economic strength. As a center of technological innovation, it attracts talented people from around the world. The efficient transportation network, modern facilities, and sustainable urban planning in the Greater Bay Area have set new benchmarks for other regions worldwide. After living here for eight years, he has gained a better understanding of China and loves it more.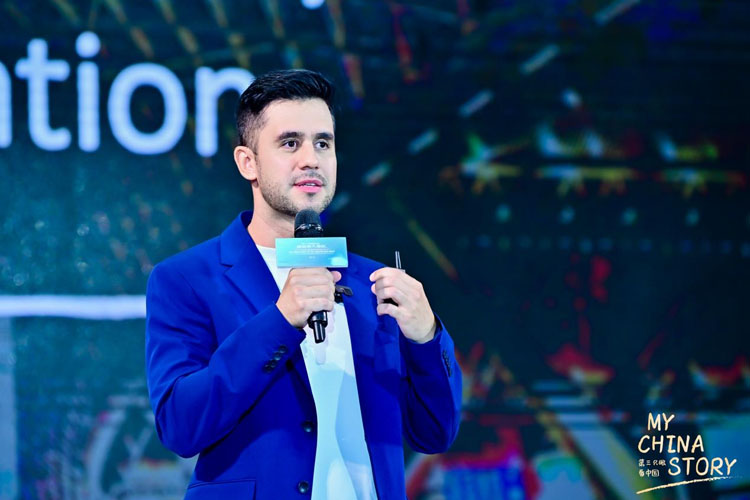 Jack Klumpp, an American host from Xufang International Media's "I am in China", said that the Guangdong-Hong Kong-Macao Greater Bay Area possesses a complete industrial chain and high-tech super factories, with enormous development potential. The Greater Bay Area aims to become a vibrant world-class city cluster and an international hub for scientific and technological innovation, and create a high-quality living circle suitable for work, residence, and leisure tourism, so as to further promote high-quality development. He hopes that more international friends will, like him, document the vibrant stories around them and share the achievements of the Greater Bay Area with audiences around the world.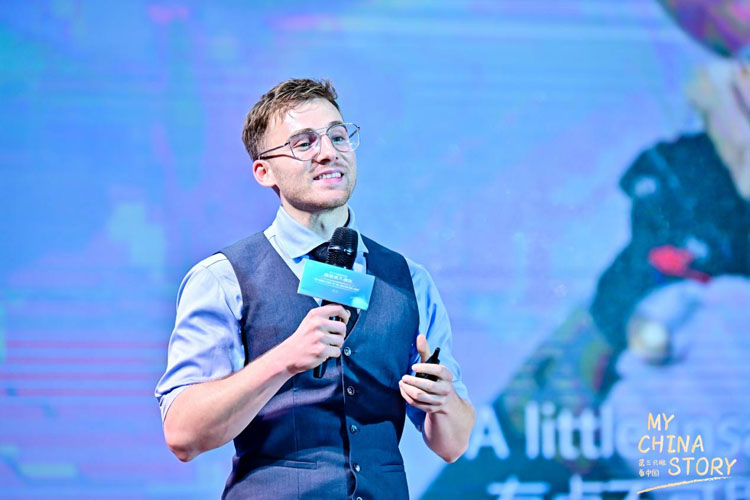 "My China Story" International Short Video Competition, initiated by CICG in 2018, has been successfully held for five years. It has become a well-known international communication event integrating multilingual short video creation, topic-of-the-year competitions, special topic competitions, new media international communication seminars, and theme exhibitions. It aims to build the most authoritative brand of the "China in the Lens of Foreigners" activity, create the most open exchange platform for global creators, and facilitate the widest cooperation among creators and platforms.