Ongoing SCO Summit: Cooperation for the Future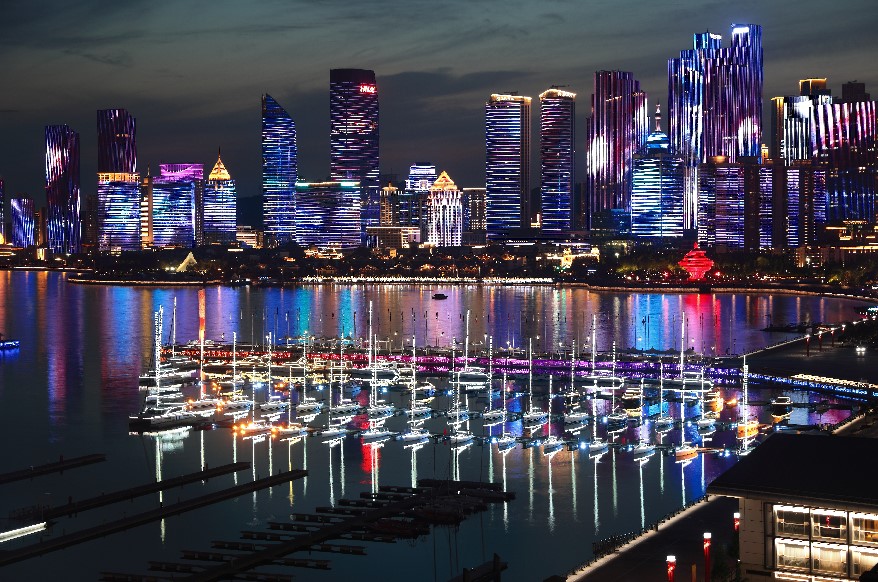 The ongoing Shanghai Cooperation Organization (SCO) Qingdao summit has attracted great attention from around the world. The group has gone though 17 years of discussion and cooperation and its latest expansion has made the summit in Qingdao a milestone and fueled discussions on the future direction of the group.
SCO members are adhering to the bloc's guiding "Shanghai Spirit" of mutual trust, mutual benefits, equality, consultation, respect for cultural diversity and pursuit of common development, according to Kyrgyz President Sooronbai Jeenbekov. Participants have conducted comprehensive cooperation in areas such as security, economy and trade, and people-to-people exchanges, playing a positive, constructive role in global and regional issues, he added.
Liu Jinsong, China's Ambassador to Afghanistan, noted that as an observer state, Afghanistan's peace and stability is significant to the SCO and its member states. He insisted that member states of the SCO place tremendous attention on problems in Afghanistan, with China playing an important role. Not only has the SCO opened more channels of diplomacy for the Central Asian states, but it has also offered an appropriate platform for comprehensive cooperation between Afghanistan and its neighbors including China. China supports the country's participation in activities under the framework of the SCO.
Xue Yaping, director of the marketing and international cooperation department under China's Ministry of Culture and Tourism, told a press conference that huge potential exists for tourism cooperation among member states of the Shanghai Cooperation Organization (SCO). "Tourism cooperation is already an important part of economic cooperation among SCO member states, and it has proven conducive to consolidating and developing good neighbor relations among them," Xue declared. In 2017, tourists from SCO members made 3.62 million trips to China, up 11.75 percent year on year.
Professor B. R. Deepak from the Center of Chinese & Southeast Asian Studies remarked that during the development of the SCO, it has upheld the "Shanghai Spirit" and erected a model for new international relations characterized by mutual respect, justice, equity and win-win cooperation. The "Shanghai Spirit" promotes construction of an open and inclusive Asia and is conducive to regional peace and development, economic integration and mutual trust among countries. As for future cooperation, India has wide-ranging hopes. In Deepak's opinion, the SCO has provided India with more opportunities to develop and a platform for cooperation—deepening existing exchange and facilitating cooperation with Central Asian countries. The SCO strives to fight terrorism. Intelligence sharing and anti-terrorism drills are conducive to peace and tranquility in the region.
India's first trip to an SCO summit as a full member presents a great time for India to look for opportunities to work jointly with countries in the region on economic development, regional connectivity and security, remarked Patranobis from Hindustan Times. It's a new platform for India and China to interact together. Their relationship experienced rough waters last year because of the military standoff, but since then both countries have been working to improve ties. In April, President Xi and Prime Minister Modi met in Wuhan for an informal summit. Consensus emerged from that summit, and the SCO platform and meetings will give these two as well as other leaders more opportunities to achieve progress on their agreements.