Ordinary People Shine in Wuhan's Anti-epidemic Efforts
Edited by
Dong Fang
Photographs by
Duan Wei, Xu Xun, Chen Jian and Ma Gengping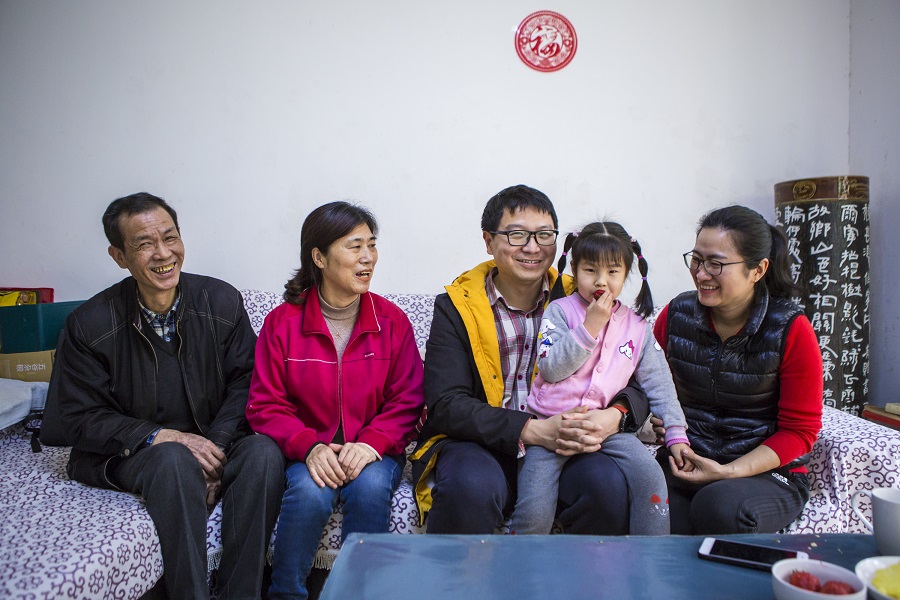 They are bus drivers, food deliverymen, express couriers, enterprise employees, voluntary drivers, grassroots police officers, community workers, and volunteers, who shuttle through the streets and lanes, connecting the vessels of the city during its lockdown. When being asked whether they have felt tired? They say the medical workers work even harder. Those ordinary people contributed their own efforts on the anti-epidemic front lines, demonstrating the spirit of sacrifice and shinning the light of humanity.
When reviewing the pictures recording the daily work and stories of those ordinary people in that special period, we could feel a kind of warmth touching our hearts.
In the meantime, they helped us realize that many things in our daily lives are precious and worth cherishing, such as clean air, free breathing, smiles and hugs without fear.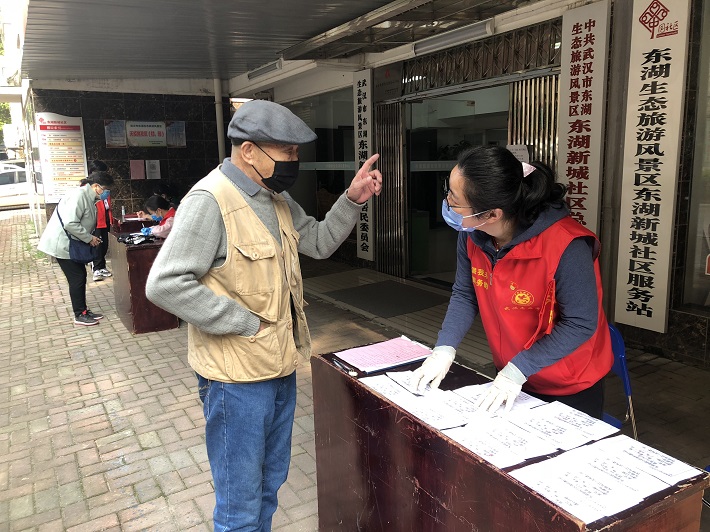 Yang Yi is a computer teacher and a Party member at the Second Light Industry School in Wuhan, Hubei Province. After the outbreak of COVID-19, she was assigned to the community to work with other community workers and volunteers on the front lines of epidemic prevention and control.
In the daytime, she helps the community's residents quarantined at home to go on errands for daily necessities and bills, as well as providing consultation services. In order not to affect the teaching work, she uses the night time to prepare teaching materials, organize themed class meetings, and contact with the parents of students in her class to pay close attention to their studies.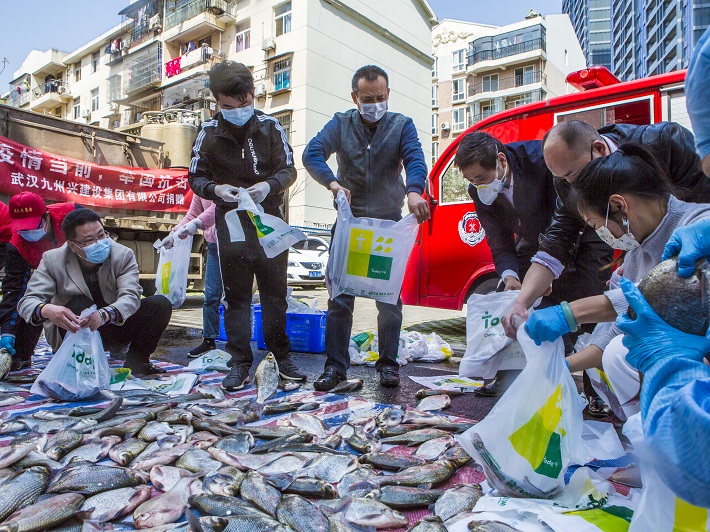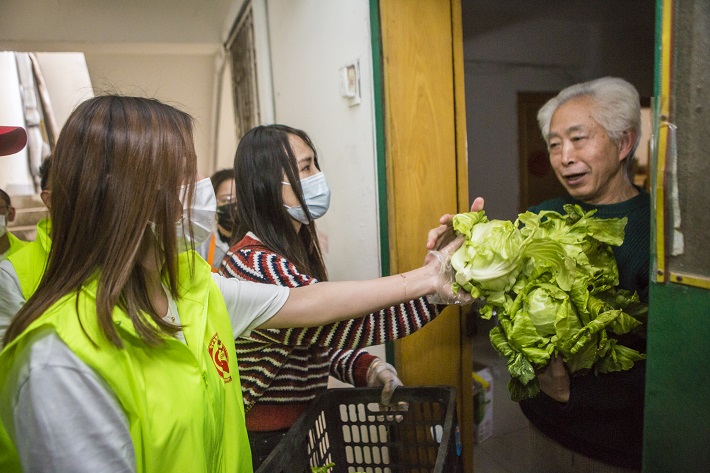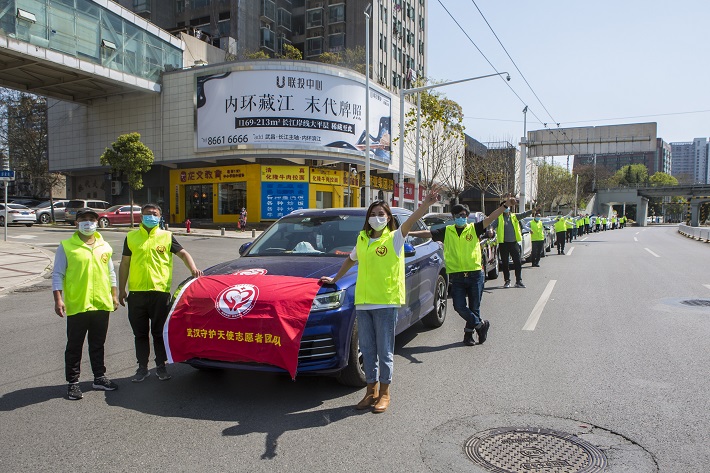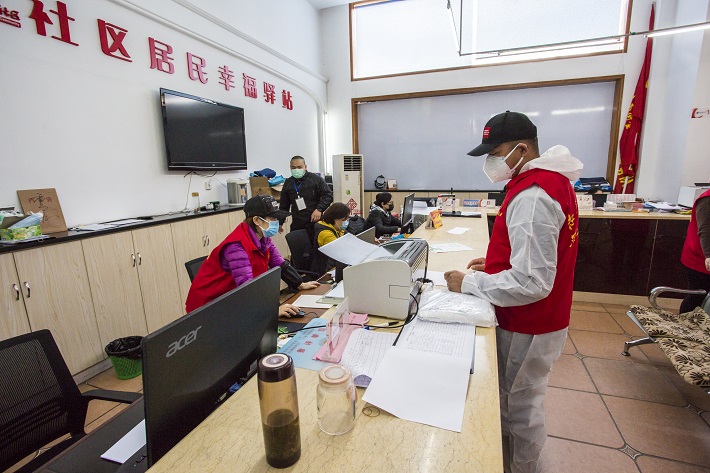 After the lockdown of Wuhan, Didi driver Zhou Yihu actively responded to the company's call to register as a voluntary driver to support the city's epidemic prevention and control.
On the first day of Chinese New Year, he was assigned to Jinqiao Community on Luonan Street in Hongshan District, Wuhan, where he took the responsibility of helping local residents purchase living materials, as well as offering commuting services to the medics.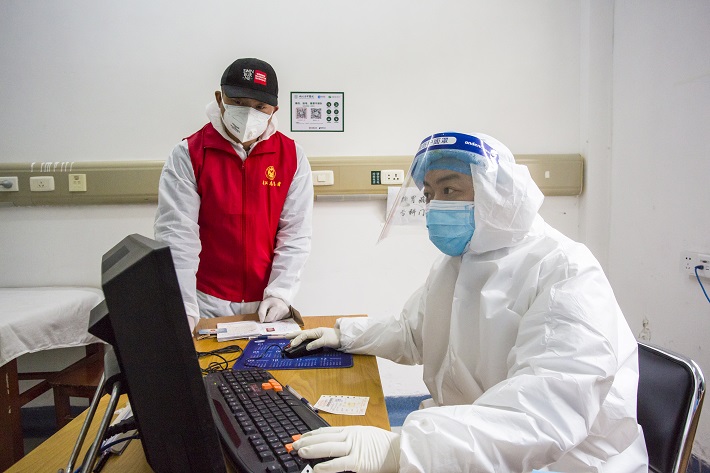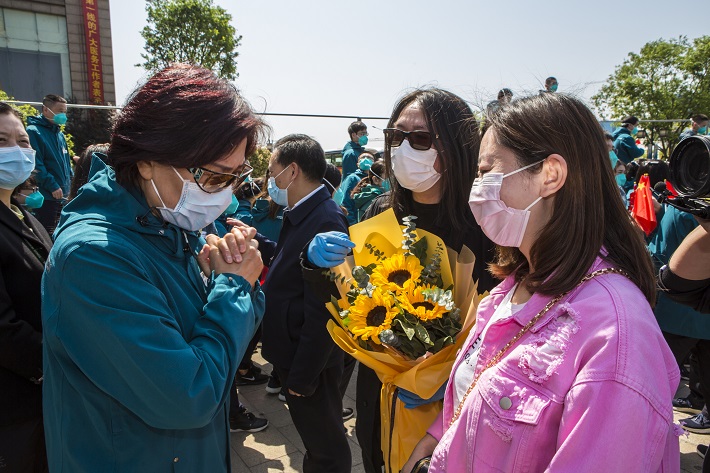 April 15, 2020: Before the medics from Peking Union Medical College Hospital return to Beijing, You Fei (third left), a volunteer from the 123 Emergency Transport Team in Wuhan, Hubei Province, says goodbye to them with other volunteers.
Zhang Shuyang (first left), secretary of the Party Committee of Peking Union Medical College Hospital, couldn't help shedding tears and expressed gratitude for their support. Zhang said that the volunteer team had given a lot of support to their work at the most difficult time, and she was grateful for that.
You Fei is an English teacher at Aipu Education and Training School in Jianghan District, Wuhan City, Hubei Province. Since February 3, 2020, she and her colleagues have started providing free classes online.
During the outbreak of the epidemic, You Fei has lived with her mother in Wuhan, while her husband, children and parents-in-law were stranded outside the city.
On January 23, Wuhan was locked down. You Fei participated in the 123 Emergency Transport Team to help transport commuting medical staff and send the donated materials to hospitals and communities.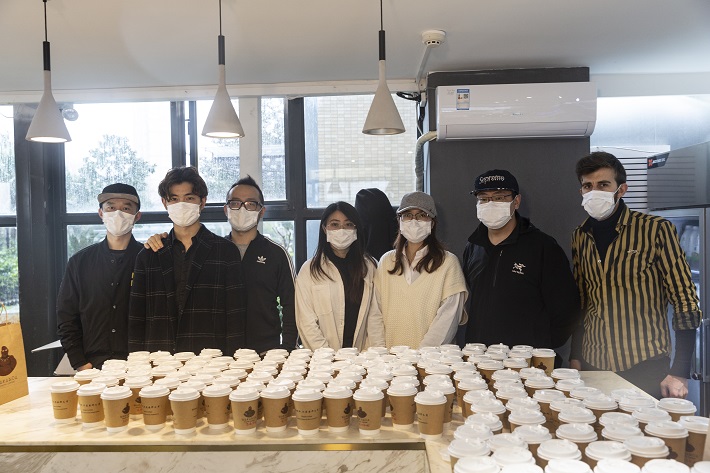 Wakanda is a coffee shop chain in Wuhan, Hubei Province, which was started more than two years ago by Li Fei and six partners.
On the first day of Wuhan's lockdown, two medical workers came to buy coffee in the store, from whom Li Fei learned the epidemic situation had become very serious. To express their strong support to the hardworking medics fighting on the front lines, Li and his teammates decided to send free coffee for medical workers.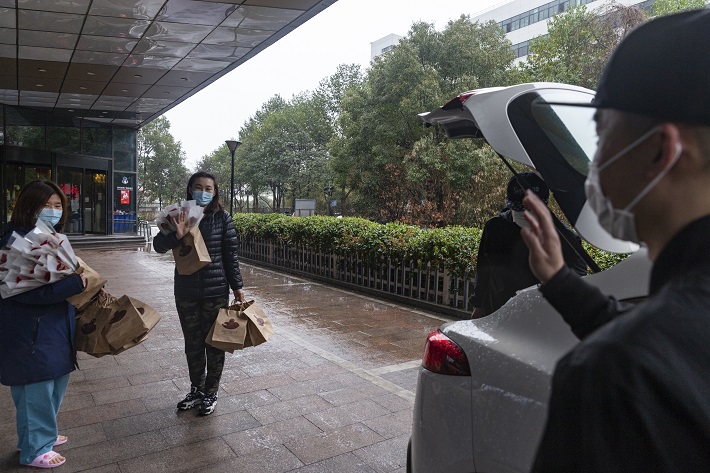 On International Women's Day, two members of the medical team from Qingdao, Shandong Province received the coffee and gift boxes sent by Li Fei and his friends, and were moved a lot by their kindness.
"Thank you and Wuhan people! I will take my friends from Qingdao to visit and support your store when the epidemic is over," one of the medics said.
April 7, 2020: Passengers wait in line outside the Wuchang Railway Station in Wuhan. Eight-year-old Xiaoluo from Changsha, Hunan Province, came to Wuhan with his dad before the Spring Festival, but was stranded there because of the epidemic. After living in a hotel near the station for months, on March 25, his father finally booked two train tickets for their return.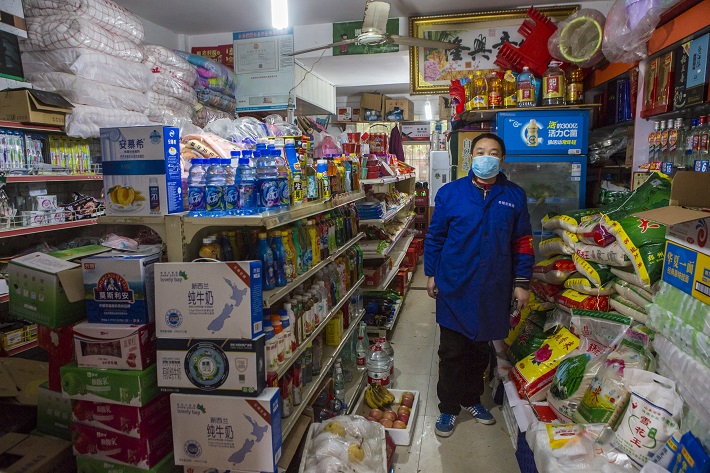 March 10, 2020: Lu Zhonghua in his supermarket in the East Lake New Town community of Wuhan, Hubei Province. In addition to operating the grocery, he also provides residents with locksmith services.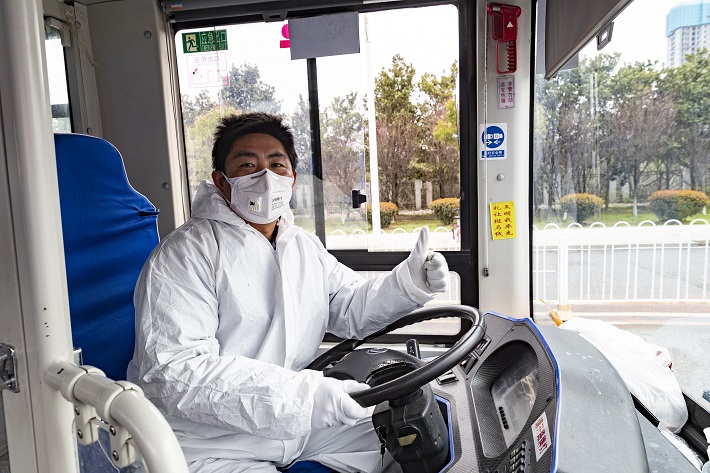 The medics of the medical team from Guangdong Province at the Dongxihu temporary treatment center in Wuhan worked in three rotating shifts every day. Therefore, the bus drivers responsible for their commuting transportation also followed this schedule. Song Weidong was allotted to work for the middle shift.
Since February 20, he had driven the bus to shuttle seven times between Eurasian Hotel, where the medics lived, and the Dongxihu temporary treatment center almost every day, with a daily journey reaching nearly 160 kilometres.
"Every time I picked the medical staff, they got out of the hospital exhausted, but I have never heard a complaint from them. When chatting with them, I can feel their confidence and optimism about the patients' conditions," said Song.
"In order to help the medics get back to the hotel as quickly as possible after work to have a rest, I drive as fast as I can while ensuring safety," he added. "I always hold the words in my heart that I want to speak to those medics for their hard work: 'Thank you! You are the most beautiful angels'."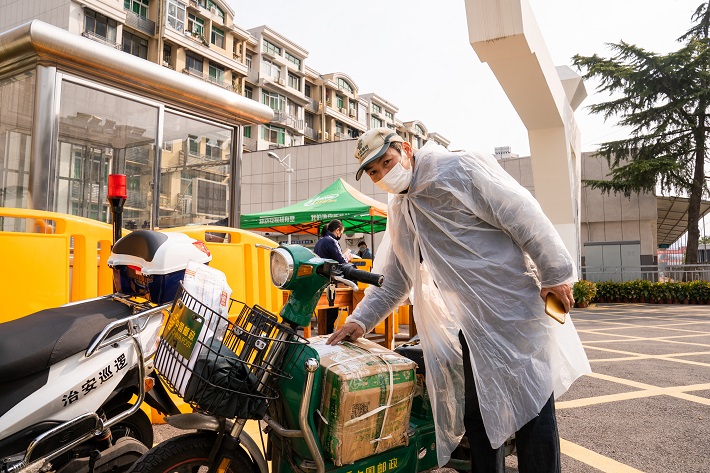 Tu Guangming, a China Post courier, delivers parcels in front of Wuhan Sports University.
The 44-year-old courier is from Xiaogan, Hubei Province. "I've been in Wuhan for more than 20 years. After the lockdown of Wuhan, I have stayed in the city and kept working even during the Spring Festival holiday," he said.