Sleepless Zhangjiakou Railway Station
Photographs by
Li Chenguang
Late into the night on August 6, machines still rumbled in the Zhangjiakou Railway Station of the Beijing-Zhangjiakou high-speed railway: More than 50 workers with the Zhangjiakou Railway Engineering Section were replacing the defective rails and welding new ones. Since July 22, they had worked for a total of 15 nights to complete such work on 900 meters of rail sections in an effort to further improve the equipment quality of the Beijing-Zhangjiakou high-speed railway.

The head of the maintenance team kicked off the work at 11:30 p.m. after checking the dispatching order in railway transportation. All workers went into action: Welding protection personnel were quickly in place; construction workers measured the track temperature and removed joints of the old rail; rail car operators removed the binding and reinforcement device from the new rail and began operating and debugging, and the welding and repair workers made preparations.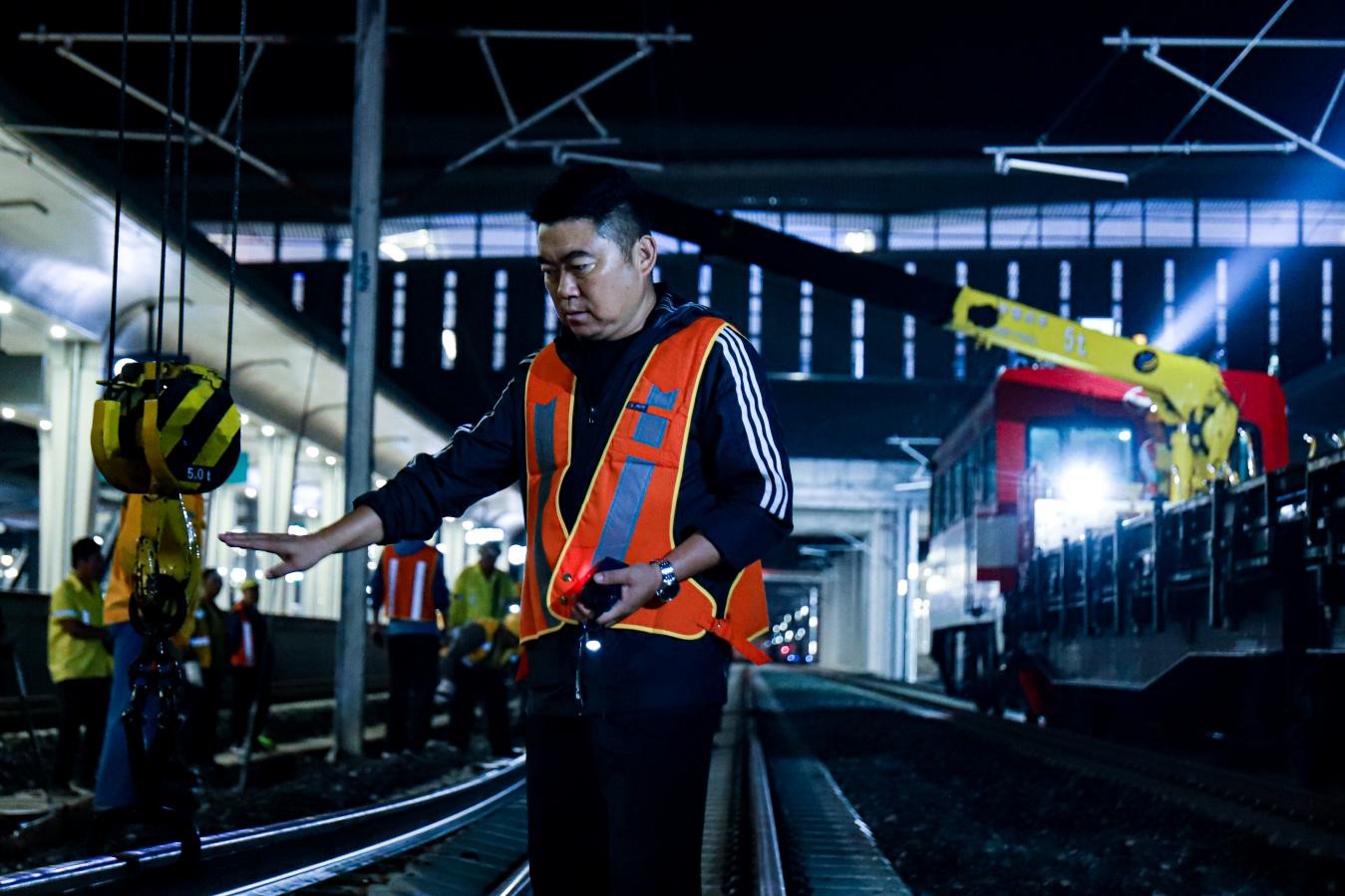 The whole operation, instructed by the team head, was performed in an orderly manner. The lights of small headlamps bounced in rhythm with the movements of the workers on the night.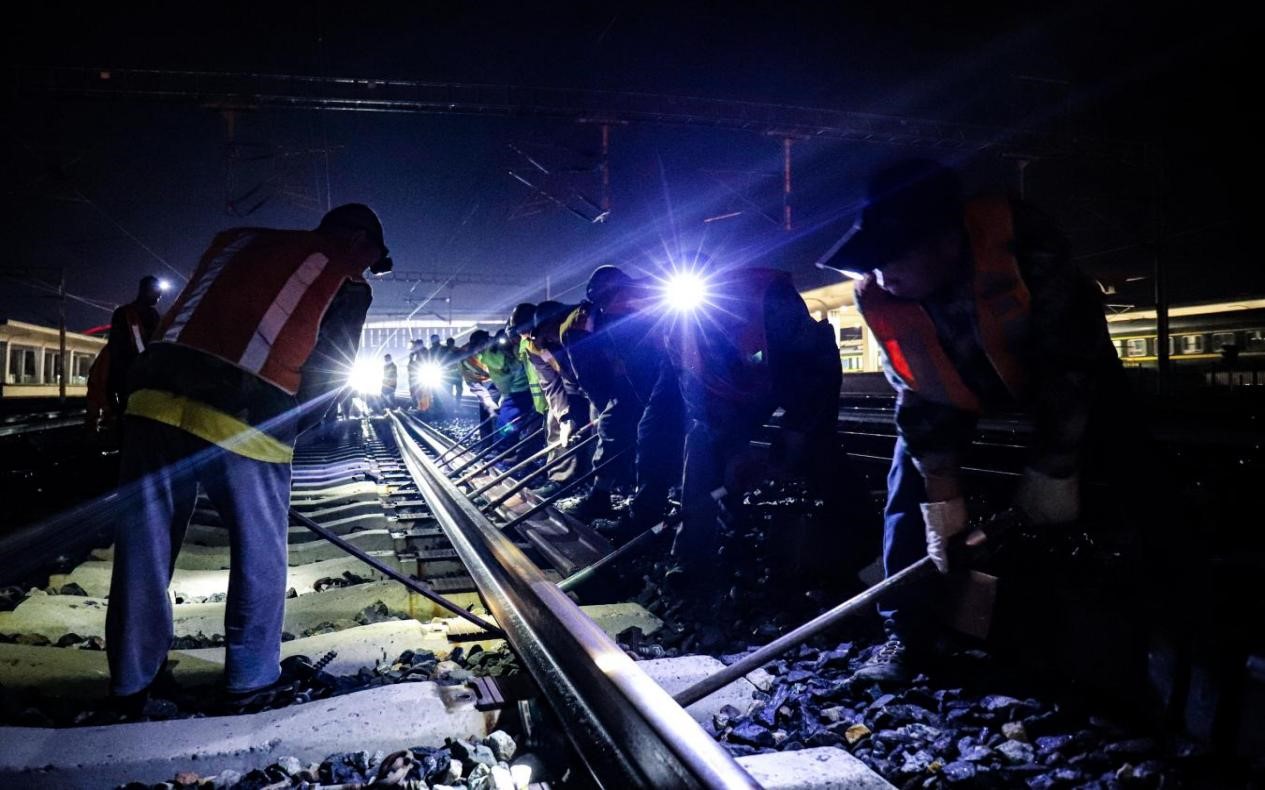 Workers cooperated closely, racing against time. The old rail was disengaged, and the new one was installed into the trough.


Welding workers displayed a dazzling set of operations: rail ends drying, dust and rust removal, fixture installation, sand mold assembling, sealing, and preheating. The new rail track was at last tightly fixed on the railway.


Sparks splashed when a worker polished the welded joints of the rail tracks. After more than an hour of polishing, workers got busy again with coupling parts installment, geometric correcting, coordinated debugging of engineering and electrical sections, and welding seams polishing and detecting. It was already 5 a.m. by then.
Operations including replacing, welding, polishing, and defect detecting that used to take several nights to perform is now possible to complete within 360 minutes, reducing labor waste and improving working efficiency thanks to the unified coordination, and organized workflow of the engineering section.