Tea for Me
Text by
José A. Morente Pérez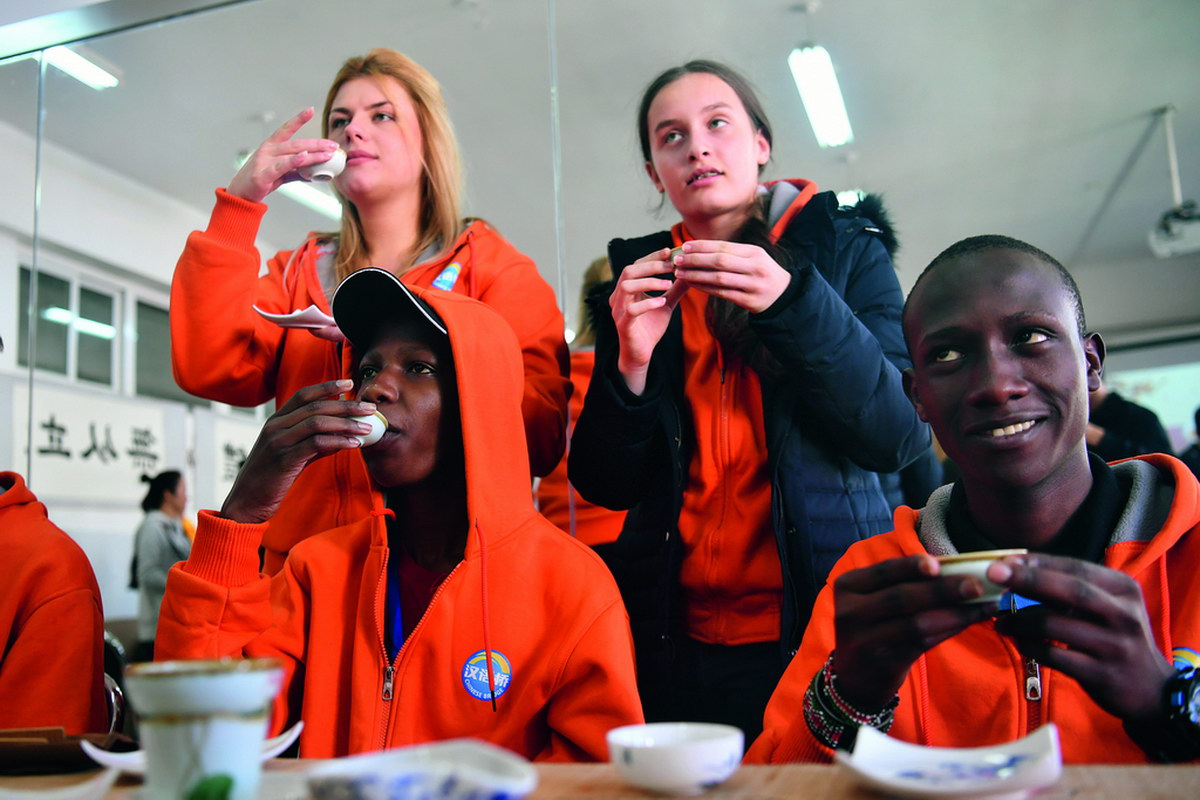 It is difficult to pinpoint exactly when I started liking tea; it feels like I have always had some affection for it. My earliest memory is of my aunt's country home in Antequera in southern Spain. I remember leaving home at twilight during the summer to pick peppermint leaves to make Moroccan tea. We would brew it at night and then chill it to enjoy cold the next day. I was a very active kid, so my aunt wouldn't let me drink too much. Still, whenever I was home, the little jar of tea would not last for more than a couple of hours. And I was not very happy about sharing it.
In Spain, we don't drink tea so religiously like they do in England. Coffee is much more popular. However, thanks to the many Arab people living in Spain, especially in the south part of the country, it is relatively easy to find Arab tea houses. And no city in Spain is more influenced by Arab culture than Granada, the capital city of the Nazarite Kingdom. There, tea shops can be found all over the place. I lived in the city for almost six years and frequented tea shops with friends to enjoy the drink in the beautiful atmosphere of these exotic places. I met my girlfriend in a tea house. I offered her a poor explanation of my fascination with tea: "I don't know much, just tea and herbs." This made her laugh, so I guess it worked. But now when I look back, I think I had no idea about tea back then.

First Impressions
When I came to China for the first time, tea wasn't on my list of things to do. I got an opportunity to study Chinese in Beijing thanks to a scholarship from the Confucius Institute. Right next to my university was a tea house. I went there with some friends for my first cup of tea in China and fell in love with it. It felt like a whole new world waiting to be discovered. I didn't know many foreigners who love tea as much as I do, so inviting them to a tea house wasn't an option, and I lacked any Chinese friends because my Chinese was not good enough. During the year I got the chance to assist with a few tea activities, during which my passion kept increasing. I also had the chance to visit Maliandao Tea Street a few times and tried a wide variety of Chinese tea. Maliandao is the biggest tea market in China, located near the Beijing West Railway Station. By the end of the year, I packed up my kung fu tea set and several different varieties of Chinese tea. Five years later, I still think about brewing tea for my friends at the university all the time. And again, I look back and see I knew nothing.

Fuzhou: Tea Capital
I left China and did not return for a while. Back in Spain, I actually forgot about tea a bit, somehow, but it felt like something was missing in my life. China never lets go of you. Eventually, I started looking for opportunities to return to this country. I got a job offer in Fuzhou, the capital of coastal Fujian Province in southeastern China. As most people do before traveling, I checked the internet to find more about the city. It is surrounded by mountains, which attracted me almost as much as tea. Little did I know about the hidden surprise waiting for me: Fuzhou is not only a beautiful city surrounded by gorgeous mountains, but also the global Chinese tea capital.
Upon arriving in Fuzhou, I quickly noticed that everybody was drinking tea, and tea tables were everywhere. In fact, it seemed impossible to sit at a table or have a conversation without drinking tea. Moreover, people in Fujian Province are very picky about the way they brew their tea, and the tea ceremony was likely born there.
Learning from a mentor is deeply rooted in Chinese culture. After moving to Fuzhou, I moved into a shared apartment with a guy named Raph who happened to know as much about Chinese tea as any Westerner I had ever met. The combination of certain factors like me having a deep interest in Chinese tea, living in the world's Chinese tea capital and sharing an apartment with a person obsessed with it created a perfect storm for total immersion in Chinese tea and its culture.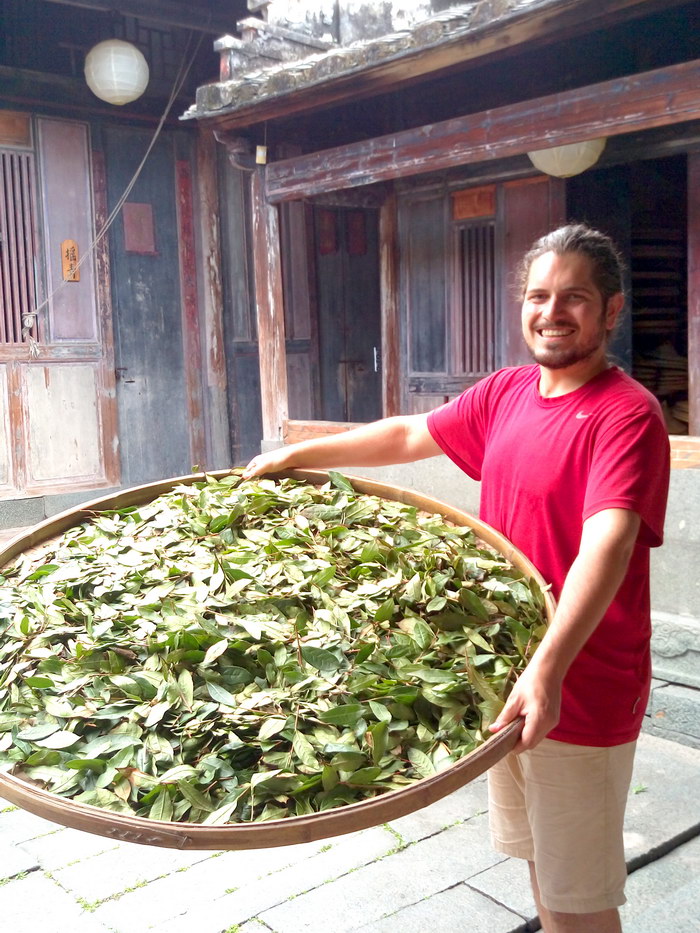 From Tea to People
One of the best things about this hobby is that if you like Chinese tea, you end up hanging out with Chinese people. As a result, your Chinese speaking skills and knowledge of the culture increase faster. With stronger Chinese language skills, you can more easily learn about tea and its culture. This is the most wonderful thing about tea—not the drink itself, but everything else it brings along with it. And one thing tea has given me is love and respect for China and its culture.
When you are truly connected with the locals, they stop regarding you as a foreigner, which is a difficult task for a Caucasian in China. I have visited many tea fields in China and traveled many extremely beautiful places to seek the best tea and learn about cultivation and processing techniques, but ultimately I discovered the best people more than the best tea. Tea has given me the chance to meet people and visit stunning places all over China. So tea also reminds me of traveling. One of my favorite places to gather with people over tea is far away from the mountains: China's capital—Beijing. As you can imagine, it is home to millions of tea enthusiasts. One can even join the Beijing Tea Club, which offers a unique environment to learn about tea and meet interesting people. I am eternally grateful to this organization not only because it enabled me to meet other people fond of tea and facilitated so many experiences to grow my love for China, but also because I felt like at home in that group. There, I was no longer a foreigner, which is the best thing that can happen to you while living abroad. A beautiful phrase in Chinese reads "yuan fen." It refers to fate or chance bringing people together, and that is what tea is all about—bringing people together. 

The author is a Spanish engineer who has been living in China for the past five years.