The Embroidery of Yao Jianping
Suzhou embroidery, a traditional Chinese craft, emerged in areas around Suzhou City in Jiangsu Province. After more than 2,000 years of evolution, it has developed a unique style featuring elegant patterns, ingenious designs, exquisite needlework, clever stitches and graceful colors. One of the four most famous Chinese embroideries, Suzhou embroidery has been presented to foreign dignitaries as national gifts many times. Many pieces have been acquired by museums in China and around the world, and some have even been collected by royal families.
Zhenhu Town is the cradle of Suzhou embroidery. With a longstanding local culture and atmosphere related to the craft, the small town has cultivated many internationally recognized embroidery masters. Yao Jianping, a renowned embroidery artist and among the practitioners of the national intangible cultural heritage of Suzhou embroidery, hails from Zhenhu. After inheriting skills from her predecessors, Yao created a unique artistic style and used her work to showcase the era. She has not only produced a series of works representing the highest level of contemporary Suzhou embroidery, but also mentored a number of young Suzhou embroidery artists.
"I Want to Reach Higher Levels"
Yao has become better known to the public in the past few years since her works began being used as China's national gifts. On October 20, 2015, British Queen Elizabeth II received a fine piece of Suzhou embroidery as a gift from visiting Chinese President Xi Jinping and his wife Peng Liyuan, which vividly portrayed the Queen and her husband Prince Philip, Duke of Edinburgh. This piece, Song of Life, boasted a total length of 1.18 meters and took Yao and her assistants more than three months to complete. Yao's embroidery works have been presented to foreign political figures as national gifts on many occasions. Her first work to become a national gift was Mahathir Mohamad, an eponymous piece created in 1996 for the then-Malaysian prime minister.
Born in Zhenhu, Yao began learning embroidery from her mother at the age of seven. By her teens, the girl's pieces were already highly acclaimed and began exhibiting great potential. Due to her passion for embroidery, Yao skipped the college entrance examination and chose to attend the Suzhou Art & Design Technology Institute, a vocational school where she could study embroidery and work at the same time.
In the early 1980s, female embroiderers from Zhenhu began to sell their works in downtown Suzhou. Gradually, family-run embroidery stores emerged, with wives doing the embroidery work and husbands handling sales. Bucking this trend, Yao passed on opening her own store, and continued to learn skills from senior masters. "Actually, I was already an outstanding embroiderer by that time and could earn three times more than most of my peers," recalls Yao. "But I still felt my abilities were insufficient and wanted to reach higher levels. So I focused on continuing to learn from the masters."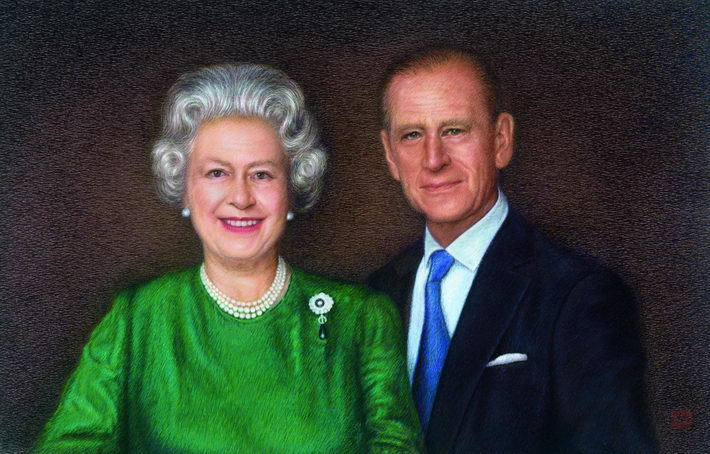 The Suzhou Embroidery Research Institute, which was established in the 1950s, attracted many Suzhou embroidery masters. In 1990, Yao began studying under Xu Zhihui, a retired embroidery master from the institute who was living alone at an advanced age. Yao proposed moving in with the master to act as her caretaker while studying, which resulted in her becoming Xu's final protégé. At the time, Yao's eldest daughter was only eight months old. In 1994, Yao finally completed her studies. Thanks in large part to Xu's guidance, Yao attained professional perfection and became proficient in embroidering traditional subjects including flowers, grass, fish and insects.
However, Yao wasn't content with her artistic achievements. Eventually, she began to expand her creative themes. Today, in the central position of the exhibition area on the second floor of Yao Jianping Embroidery Art Gallery, a small Suzhou embroidery piece is displayed in an independent cabinet. This piece is based on the renowned photo of former Chinese Premier Zhou Enlai captured by Italian photographer Giorgio Lotti in 1973 and now known in China as Zhou Enlai in Deep Thought. In 1995, transferring the image to an embroidery piece took Yao eight months, during which she lost nearly 20 pounds. Three years later, the work won the gold medal at the First China International Folk Art Expo for its fine texture, tasteful color matching, natural contrast between light and shade, and vivid depiction. Yao was conferred the title of "folk craft artist" by UNESCO. More importantly, the honor gave Yao great confidence in her skills at figure embroidery. Later, she created A Great Man, a piece depicting Deng Xiaoping, the "architect of China's reform and opening up."
"I Want to Create Works for This Era"
The year 1998 was important for embroidery development in Zhenhu. That year, the local government designated a street especially for embroidery manufacturing and sales and started developing embroidered commodities. Soon, Zhenhu became a well-known hub of embroidery. The town has witnessed a steady growth in annual embroidery sales revenue ever since. In 2002, its sales revenue exceeded three million yuan. However, instead of enjoying the success, Yao registered Zhenhu Embroidery Research Institute, which was launched in her own three-story house.
"I hope to become an artist of the caliber of my master and my many talented predecessors," declares Yao. After years of hard work, Yao finally decided it's time to give full play to her expertise. "I want to create works that define this era." Worried about similar embroidered commodities on the market, Yao decided to develop something totally unique. "I don't want to simply copy paintings and photos. I want real creation."
To this end, for the next 20 years, Yao developed her own team by recruiting students and professionals. She led the team in completing one breathtaking project after another, from large-scale Suzhou embroidery works including What a Great Land, Harmony: China's Centenary Olympic Dream Realized and The Silk Road series to a dozen of works presented as national gifts. Among these works, The Silk Road – Returning Home with Great Honor from The Silk Road series took Yao and her team three years to finally complete in 2017. After being used in a number of activities related to foreign affairs, the piece is now collected in the National Art Museum of China.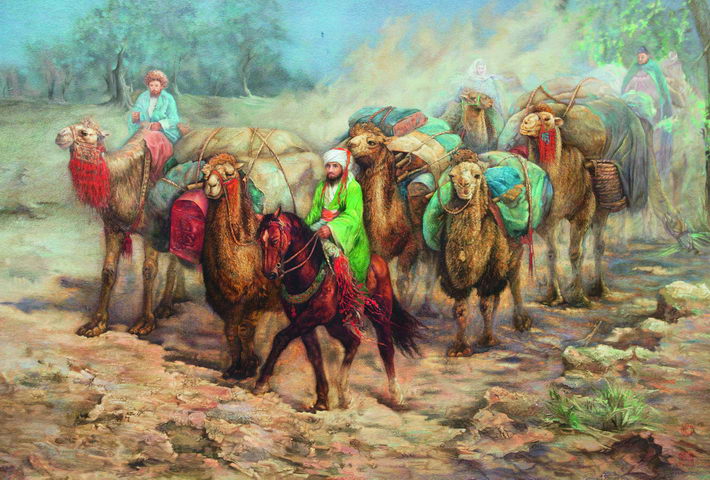 "I grew up alongside the country's reform and opening up and have greatly benefited from this process," Yao admits. "If it weren't for this era, I would never have had a chance. The government helped develop the traditional art that was previously scattered in the hands of villagers. The support and encouragement of the government pushed Suzhou embroidery to an unprecedented height." Today when she is not working on embroidery, Yao puts all her energy into promoting the traditional craft. She teaches embroiderers and hosts exhibitions around the world. "The artistic road calls for continuous input and painstaking efforts."