Universal Two-Child Policy: Smiles and New Worries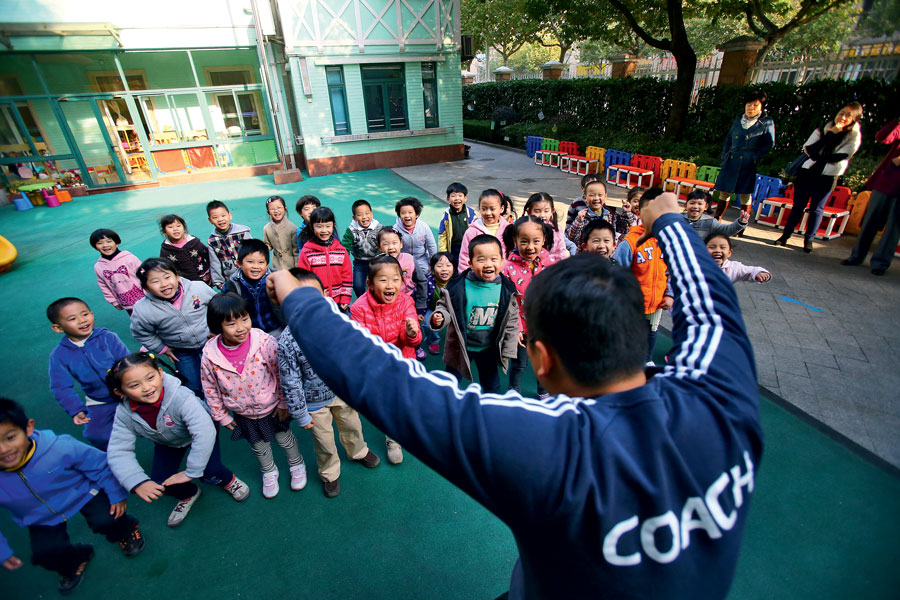 On January 1, 2016, China officially abandoned the one-child policy, which had been in place in the country for more than three decades, in favor of a universal "two-child" era, allowing all married couples to have two children. Unexpectedly, a year after the implementation of the new policy, a survey by the All-China Women's Federation (ACWF) showed that over half of families with one child don't want a second one.
With responses from 10,000 families with children under 15 years old in 10 provincial-level regions, the survey found that 53.3 percent of families have no desire for a second child. In developed regions and highly-educated groups, the number reaches even higher, to 62 percent. Education, medical resources, healthcare and the living environment are the key factors for most parents when considering a second child.
To Have, or Not to Have?
Ms. Zhang, in her 30s, has lived in Beijing for over 5 years. She and her husband both work for state-owned companies, and they own a 60-square-meter apartment in a good school district near the north fourth ring road. Their only daughter has just entered kindergarten.
The moment the new policy was introduced, Zhang was deeply moved. "There shouldn't be any debate," she asserts seriously. "For my daughter's sake, I should give her a sister or brother. One child is too lonely." However, after several rounds of family discussions, her firm resolve and fiery passion were dispersed.
The major obstacles are related to finance and education. The couple had planned to relocate to a bigger apartment so that Ms. Zhang's parents could move in with them to help take care of the newborn. However, as soon as the new policy was implemented, the price of their dream house skyrocketed out of their price range. The average price of houses in the community has risen to 80,000 yuan per square meter because of the good schools nearby. Then, the struggle became even more intense. If they found a bigger house in the same area to stay in the desirable school district, it would cause intense financial pressure. To secure an acceptable home elsewhere, they would have to move farther from downtown, sacrifice top-shelf education and make a more exhausting commute every day. The couple has little confidence in the educational resources of the suburbs. Thus, the second child plan was shelved.
A resident of Baoding, Hebei Province, Ms. Li, in her 40s, doesn't have the same financial concerns. Partly because they live in a second-tier city, she and her husband have paid off their mortgage and worry little about covering daily expenses. The couple has long dreamed of having a second child, but when the policy finally arrived, Ms. Li began to be hesitant.
First of all, she could be too old for a second child at this point. Li took that concern to doctors, and their responses were consistent: the risk of complications rises sharply in older mothers.
Still, her paramount concern is balancing career development with child care. Ms. Li and her husband came to the city at a very young age. After years of struggle and hard work, both have become the backbone of their respective companies. Because of frequent business trips and busy schedules, they already regularly leave their son with his grandma. As the grandma gets older, no other potential help has emerged, and newborns require the most care. For Li, the choice is between a dream career and a second child. "I have been seriously wanting a second child for a long time, but now that I can, I don't have the resolve," she admits. "If I did have another child, I would probably have to quit my job. And even if I managed to save the job, I couldn't keep my current position. Considering all the hard work and struggles I have endured over so many years, I want to realize my own dreams and be all that I can be. Quitting my job would mean a big cut in income. It's not a realistic option considering our cost of living coupled with saving for retirement."
Beijing native Ms. Liu seems luckier than Zhang and Li on paper. Without significant obstacles, she is about to give birth to her second baby. However, the process was still not as smooth as Liu expected. "Beijing's medical resources fall short of demand, especially those related to the obstetric and pediatric departments," she reports. "We had to fight to register to give birth at the nearest hospital. Every prenatal visit was an exhausting trek through a huge crowd. Then my son got sick, and my life suddenly fell apart. Beijing Children's Hospital is constantly overcrowded. Seeing a doctor after only three hours of waiting was considered quite lucky." Ms. Liu admits that beneath her joy and happiness brought by the expectation of new life, she has begun to worry about whether she can take care of two children.
Ready Public Support
By the end of 2013, China had already launched a selective two-child policy benefiting couples in which either parent was an only child. Two years later, the policy was expanded to all married couples. The important move aimed to optimize the demographic structure, increase labor supply and ease pressure on the aging population in a new situation.
However, one year after it was implemented, the long-awaited universal two-child policy seems to have fallen well short of its projected goals. On November 26, 2016, the National Health and Family Planning Commission announced at a Beijing forum on population that the country would welcome more than 17.5 million newborns in 2016. That figure is only 950,000 greater than the 16.55 million in 2015 and 630,000 more than the 16.87 million in 2014. So in terms of boosting the birthrate, the universal two-child policy has not improved much on the previous selective two-child policy.
As for the reasons, Mu Guangzong, a professor at the Institute of Population Research at Peking University, posits that although the universal two-child policy came into effect on January 1, 2016, the fertility potential of the productive population still needs time to respond. Currently, people in many regions of China have been facing a range of factors like late marriage, late motherhood, low fertility desire and increasing cost of living. Especially in recent years, considering income levels, housing cost, commuting time and other factors, it has become even harder for people to transform a desire for children into reality. Many young parents have become fearful of having a second child.
"The fundamental reason is that the current public services and resources allocation system hasn't adjusted to serve the new demographic and fertility situation," Mu says. The universal two-child policy still doesn't allow every family to have as many babies as they want, but more supportive public policies are clearly on the horizon.
"The current social resources supply and operating systems have long been designed for the demographic structure of one family, one child," explains Du Jie, vice president of the Chinese Women's Research Society. She adds that only when key problems related to public services are solved will young parents feel like they have a choice.
On methods to improve public services, the ACWF presented three suggestions to the government: First, adjust basic public service systems and increase allocations to medicine, healthcare and educational resources. Second, clarify the supervision and development of nursery institutions for newborns to toddlers. Third, improve the current parental and family education by using guidance stations to innovate and enrich methods of family education.