Warm Cups of Peking Opera
Text by
Quan Jingyi
Photographs by
Dong Fang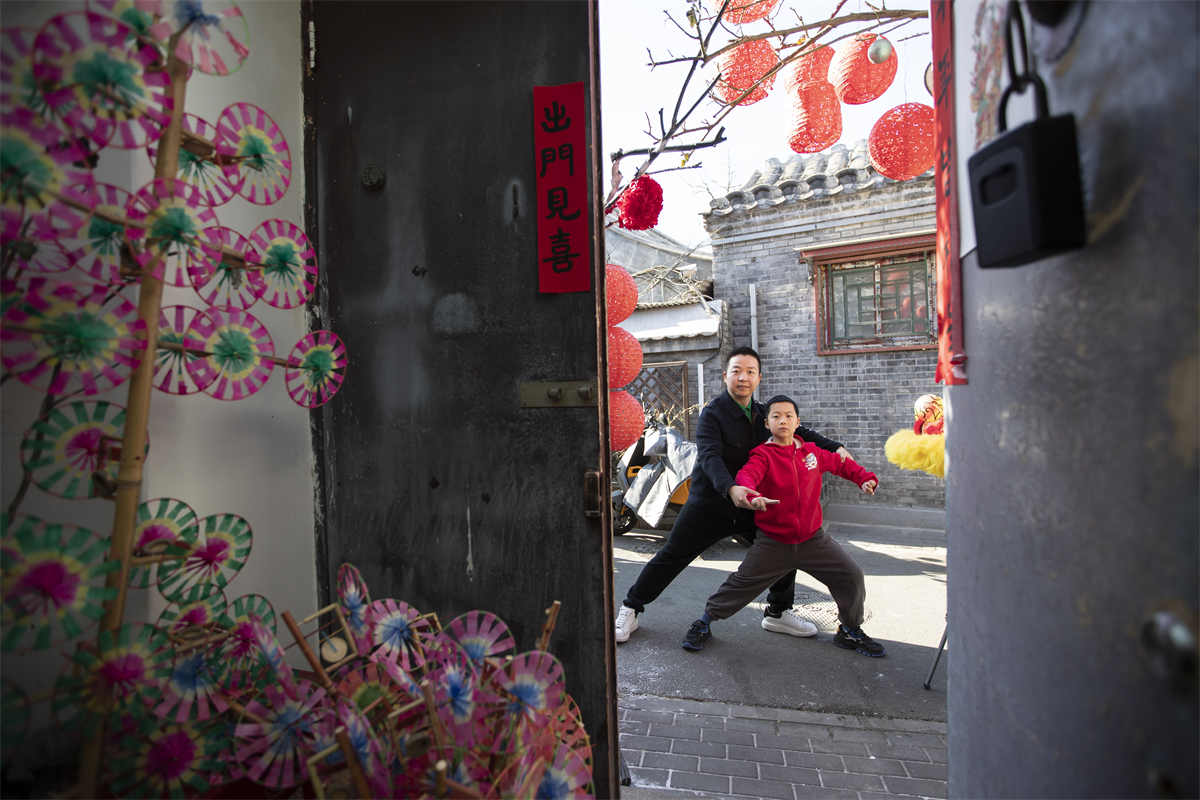 In a lane called Zhuzhong Hutong, just west of Beijing's Bell and Drum Towers, is a Peking Opera-themed café named "Mood in Rouge." The spacious and bright coffee shop is decorated with masks, headdresses, and other elements of Peking Opera, imbuing the space with a strong Eastern flavor alongside furnishings and ornaments such as potted plants, bird cages, and fishbowls.
The manager of the café, Liu Zhen, was born in 1990. He began to study traditional Chinese opera at an early age and graduated from the Peking Opera Department of the National Academy of Chinese Theatre Arts. He was formerly employed full-time as a Peking Opera actor and directed large-scale Peking Opera performances. In recent years, he has mainly focused on promoting Peking Opera culture and education. The café is the latest attempt by Liu and his team to promote Peking Opera culture.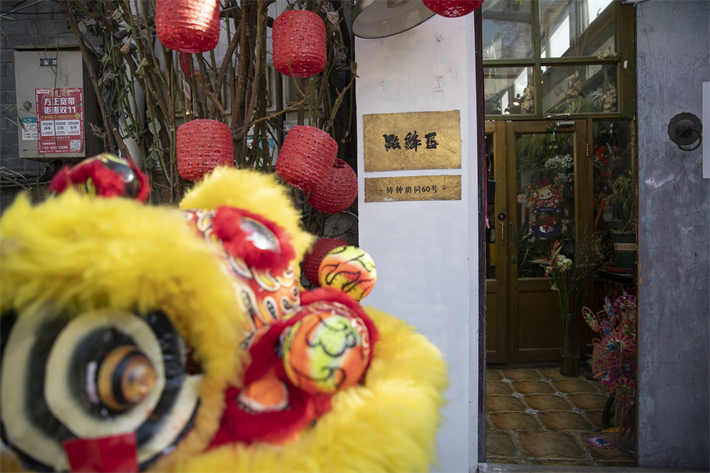 Window to Peking Opera
"Many young people like coffee these days," he said. "Whether they're doing social media or chatting with friends, they seem to always end up in a coffee shop." Liu expected that combining Peking Opera with coffee could attract more young people to the traditional art.
The name, "Mood in Rouge," was inspired by a famous tune from Peking Opera. Liu Zhen recognizes that the most complex human emotions such as love, longing, and happiness are probed in the opera arts, which is why the shows resonate with spectators. He seeks to transfer such emotions depicted in Peking Opera into tastes on the tongue. According to Liu, the café's flagship drink is called "The Last Song at Gaixia," a special cocktail that enables drinkers to hear the roaring of ancient Chinese general Xiang Yu (232-202 B.C.), also the king of Western Chu. "The wine's carambola fruit aftertaste is reminiscent of the hero's pity for his concubine," he added.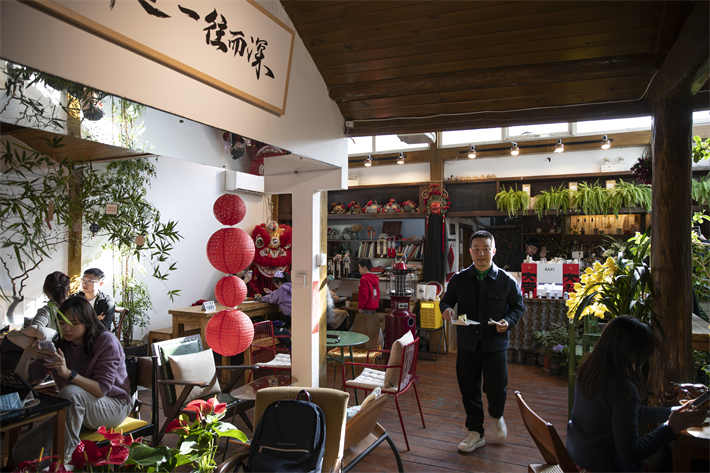 Other popular offerings were inspired by Lin Chong's sorrow in the classic play Fleeing at Night and the love story depicted in Over the Wall. Lin Chong is a hero in the classical novel Outlaws of the Marsh while Over the Wall is based on an ancient play that was popular in China for about 300 years.
To develop satisfactory offerings, Liu Zhen and his team often make dozens of trials with different formula variations. He wants the café's theme to become more than a material facade and serve as a genuine manifestation of the inclusive and diverse artistic charm of Peking Opera.
The café also holds small-scale Peking Opera lectures and impromptu performances, during which customers can learn about the traditional art while drinking coffee. After enjoying Peking Opera, they can't help but discuss it with each other. "We all know that Peking Opera is a national cultural treasure of China," he said. "I hope to make it more down-to-earth. I expect to open a door for the public to become intimate with Peking Opera and help people see how the traditional art can also become a lifestyle that influences today's people in a gentle way."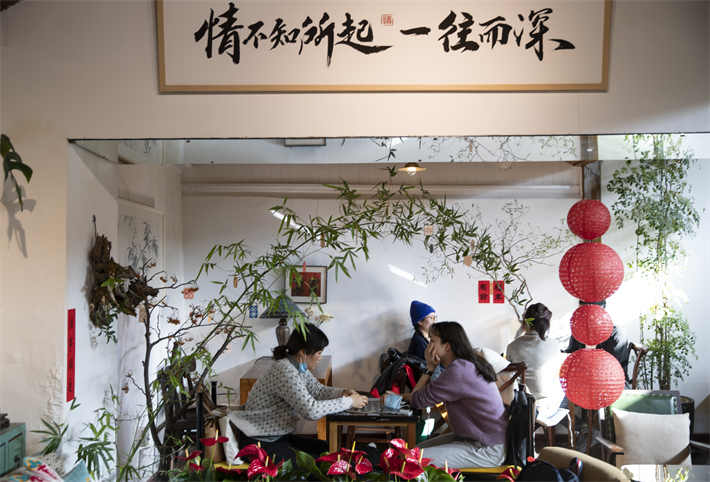 Hub of Traditional Culture
Due to the popularity of the commercial area surrounding the Bell and Drum Towers and the word-of-mouth spread of the coffee shop's reputation, more and more people have been finding Mood in Rouge and experiencing the beauty of Peking Opera.
It welcomed a student returning from overseas who desired to listen to Peking Opera, a family of three from a southern city that planned an immersive Peking Opera trip, and a full-time photographer who often looks for inspiration in the elements of the traditional art. Now Liu Zhen has become friends with many customers, who often visit to exchange experiences with him, give him rare products related to Peking Opera, and help decorate the store. "We have met many friends who like this café, and they are the ones who keep us going." Liu believes that the amazing connection between people is the greatest support for his entrepreneurship.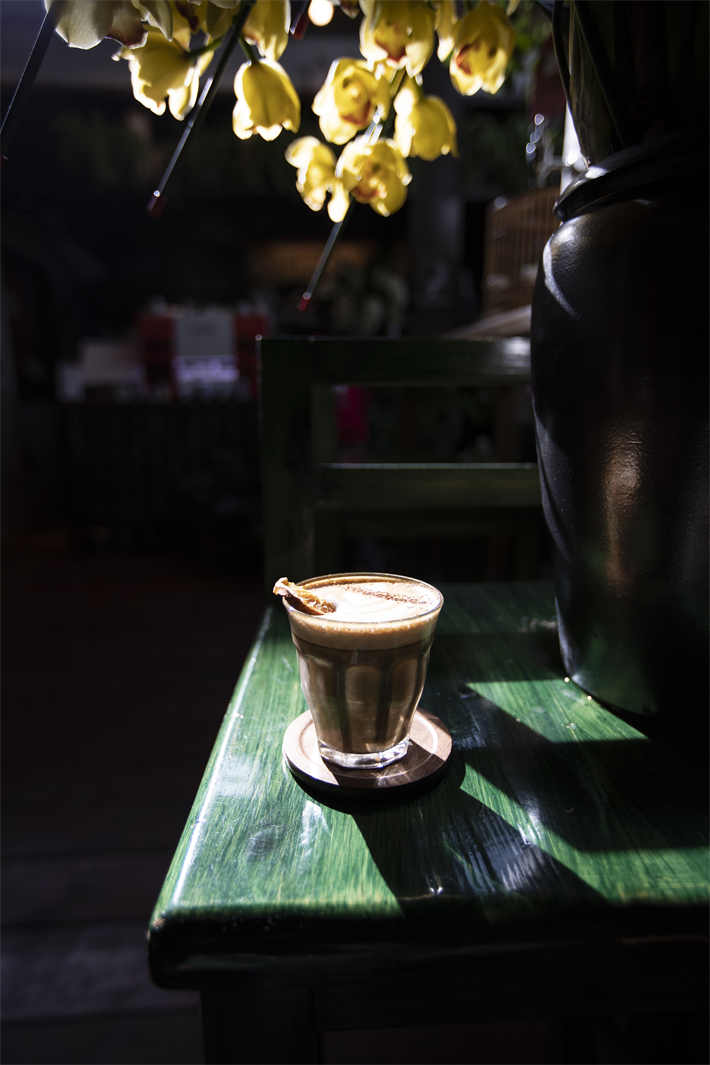 On his way out of the café, a young boy from Dunhuang, Gansu Province, once asked Liu Zhen if he could lecture on the Dunhuang murals there. Liu agreed. The café was packed on the day of the lecture. Liu knew then that the boy frequently shared Dunhuang information online and had many followers. Since then, the coffee shop has hosted various cultural salons on topics including the aesthetics of Buddhist sculpture in Qingzhou, which attracted fans from all walks of life. "I'm so happy we have been able to gather aficionados of Peking Opera and traditional Chinese culture to communicate with each other in this nook," Liu declared.