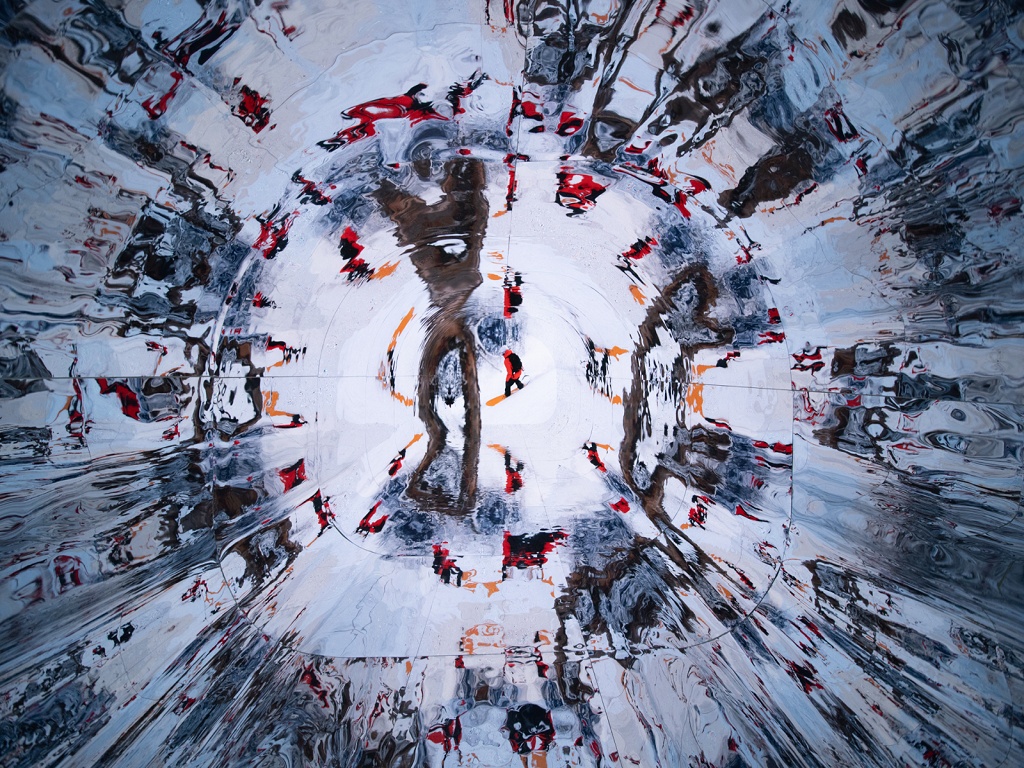 The very first snow of the year in Beijing blanketed the capital in early November, creating an ideal prelude to the upcoming Beijing 2022 Winter Olympic Games. Many jumped at the unexpected chance for snow fun, and a few even strapped a board to their feet, snowboarding at the top of a mountain.
"Snowboarding isn't just an activity. It's a state of mind," said Jake Burton Carpenter (1954-2019), an American snowboarder and founder of Burton Snowboards. His words are quoted as saying at the ongoing "We Ride Together," China's first snowboarding culture and contemporary art exhibition, scheduled to close on December 5.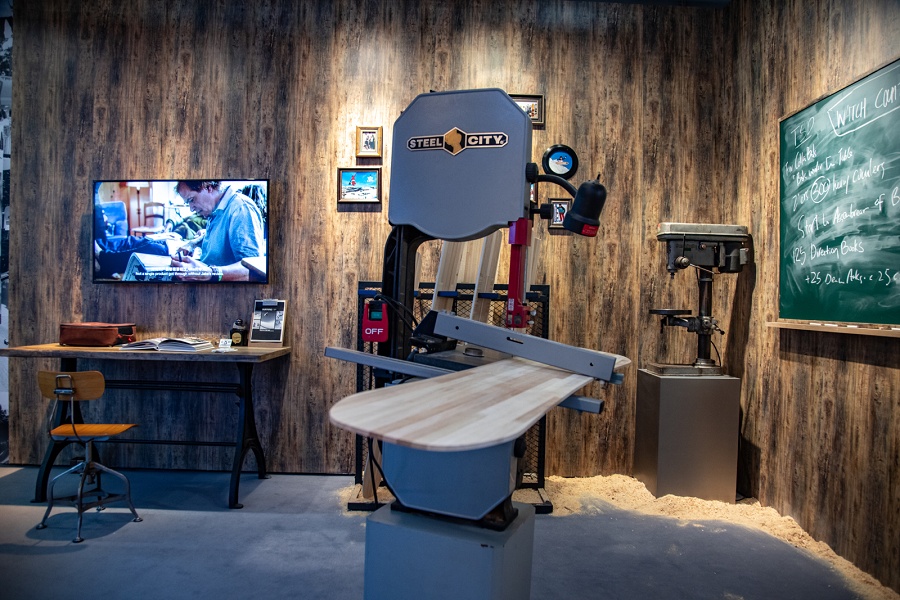 "Everything We Do at Burton Started in the Mountains"
In 1977, Jake Burton Carpenter moved to the state of Vermont, known as "the green mountain state" in the United States and began developing the snowboarding company right in the mountains.
One highlight of "We Ride Together" exhibition is a kaleidoscope of "Made by Burton" artifacts ranging from its first board prototypes to recent releases with 3D elements, a vivid example of "what Jake stood for is progression—the foundation of the company."
"Everything we do at Burton started in the mountains," and the brand maintains a special spirit of staying close to nature, part of "what keeps Burton Burton."
"We try to share with all our riders and customers the importance of sustainability and keeping the environment clean so there will always be snow," said Craig Smith, CEO of Burton China, also the organizer of the exhibition. "The threat of global warming is very real in my opinion, and we want to do our best to help the situation."
Boards from 2018 and onward are key pieces of Burton's sustainability story, constructed of environmentally-preferred materials like organic cotton, recycled polyester, bluesign-approved materials, and Super Sap, a plant-based epoxy that enables elimination of lacquer.
Married to Art
The charm of snowboarding can be appreciated via three installation artworks displayed there as well. Cross-border collaboration between Burton and several internationally renowned contemporary artists has created "a bold statement on mixing art with the beauty of snowboarding," according to Smith.
The mysterious international art organization XXXL recreated Jake Burton Carpenter's manuscripts with its iconic neon art, highlighting how important communication was between Jake and the riders since every year he used to send handwritten letters to them, starting with "Dear rider." British contemporary artist Graham Hudson used the installation "Flow" to capture the mentality of a snowboarder conquering a snow-capped mountain. Brazilian artist Rejane Cantoni greeted visitors with her masterpiece "Pipe," at the end of which a screen displays first-view snowboarding videos, creating an immersive experience of snowboarding culture.
"Art has always been a very, very important part of snowboarding culture," said Smith. "A snowboard itself is a canvas. Just look at the top of the boards. And the other thing about snowboarding is that your snowboard is also a paintbrush. When you're going down the mountain, you're making your own art in the snow with your board."
A Shared Future
Even a quick glimpse is enough to spot the Chinese elements on the exhibition of Burton's Tygra snowboard, exclusive to the Chinese market. The eye-catching tiger image symbolizes a perfect combination of strength and speed and also echoes Burton's pursuit of riding together with China for a shared future especially considering that the upcoming Beijing 2022 Winter Olympic Games will award 11 gold medals in snowboarding.
"The tiger board celebrates the coming Chinese Year of Tiger, a theme that we loved from the moment we started working on it," said Smith. "It was really fun to brainstorm something unique to the Chinese market because it is such a special one for us and the snow industry."
Yet Burton's serendipitous relationship with China can be traced back much earlier. The company was "quite patient while waiting for the market to develop," according to Smith who has witnessed Burton's engagement with China since 2002. Back then, Burton was a title sponsor for the Nanshan Open, the first snowboard competition ever held in China, so it took on the challenge of building halfpipes without equipment available. Burton has also been supporting the China National Snowboard Halfpipe Team since 2006 when it first set up. But Burton didn't officially enter the Chinese market until 2013 when its Chinese division formed after it overcame hurdles like limited infrastructure investment in China. In 2015, when Beijing won the bid to host the 2022 Winter Olympic Games with its ambition of "getting 300 million people involved in winter sports," Burton recognized the "great start" and announced it was "(high) time to help support that goal." Burton's first China-based flagship store opened in 2019.
"One of the main things that we've been watching is the infrastructure investment in China, because without it, the industry would never really take off," Smith said. "Governments' actual investments not only apply to building snow resorts as well as high-speed railways and highways to get to the resorts, they've also invested in world-class snow making and five-star hotels, so the experience is really amazing for the Chinese consumers now."
As per the 2020 China Ski Industry White Paper, China had a total of 770 ski resorts nationwide in 2019, a rise of more than 67 percent compared to 2014. It also estimated the number of skiers reached 13.05 million in 2019, up from 8.05 million five years previously, while the number of skier visits rose by 103 percent over the same period to 20.9 million in 2019.
Another integral part of "We Ride Together" is briefing people on basic knowledge of snowboarding ranging from appropriate outerwear to the integrated spirit of style, speed, and freedom while demystifying potential dangers.
"Snowboarding is a sport," added Smith. "But when you snowboard, you don't do it by yourself. You snowball with your friends and your family. You meet a lot of people on the mountain and share the love for the freedom that snowboarding gives you to express yourself in a very positive and healthy manner. 'We Ride Together' is about harmony and cooperation. Our real competition is people sitting at home in front of a computer or on their phones."