Working in China
Text by
José A. Morente Pérez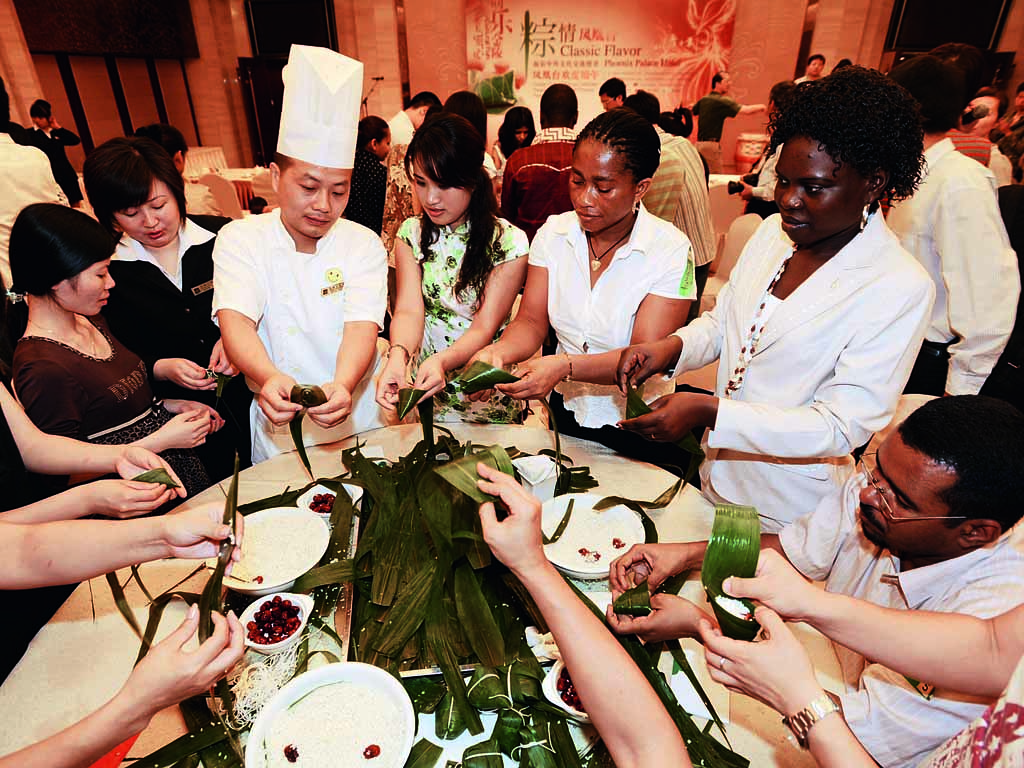 Since the opening up of the country to the outside world, many things have changed in the social and economic landscape of China. Among those changes, one is quite noticeable: the appearance of the foreign workers. My love story with China started many years ago. Back in 2011, I took my first lessons in Chinese Culture and Language at the Confucius Institute, and I will always be grateful for the opportunity to study at this school. The professionalism of its teachers and staff was one of the reasons why I got hooked on Chinese language. At that time, the central reason I was interested in the Chinese language was to use it to find out more about the culture and eventually to travel around China. Working in China was never part of the plan. Keep in mind that in 2011 China was not recognized as a world power—they did great hosting the Olympic Games in 2008 but still had not reached the reputation of an economic giant, which the country owns these days.
I recall that when I started studying Chinese, people saw me as a bookworm. But after the "boom" of China's economy, suddenly I became a smart young entrepreneur who had predicted that China would lead the world in many ways. I really did feel that Chinese would become the language of the future. However, the promise of a good and well-paid job was not enough to motivate me to learn the difficult language—to learn a language well, you have to like the country, the language, its people and its culture. China is a complex country in the sense that you either love it or hate it. Most people I know love it and recognize its status as a truly fascinating place.
Challenges and Rewards
For the most part, working in China as a foreigner is like how it would be working in many other countries. Among the challenges you may face include getting used to the food, learning local languages and local customs and getting used to the business culture. The barriers of working abroad are obvious, but what about the height of those barriers? Food in China is among the most popular cuisines in the world—drastically different from Western food, yet most people love it. The language is difficult to learn, especially for Westerners, but that difficulty makes the reward of learning it much greater. Getting used to the local culture and its customs is key to the adaptation process, but if you succeed, a new world of knowledge and opportunities will open up before your eyes. The difference between China and the rest of the world makes living and working in the country an enriching and rewarding experience seldom found elsewhere in the world.
My working adventure in China started in Fuzhou, capital of Fujian Province, and I still love this city. Everything went smoothly. I found a job opening on the web, did some online interviews, and after a month of paperwork, I was on a plane to my destination. It was not my first trip to China, and I could speak the language, so I was confident. I was hired by a big Chinese company with almost three hundred employees, only four of whom were foreigners. This was the best thing that could have happened to me because it improved my Chinese language skill dramatically.
When in China
During my time working for the Chinese company, I also found the opportunity to learn about the local business culture—the dos and don'ts and what people expect in basic interactions. China is different from many places in this regard. You have to analyze and understand those differences if you want to fully enjoy your experience. For those who may wonder about the requirements for a work visa in China, work experience and a university degree are usually needed, but you should double check everything well in advance to avoid surprises.
Sometimes the further you go from home, the closer it gets to your heart, and eventually I saw the sunset of my time at the Chinese company with the opportunity to work for a Spanish company operating in China. Once again, the working environment changed, and along with it, I found new things to learn and to discover. My second and current job in China arrived through "guanxi" (network connections). For certain, "guanxi" is something you need in China as in many other countries. The Chinese understand that the road to success is usually paved with a vast network of contacts, and the term is a lightning rod for Chinese culture. So if you come to China to work, get ready to hear the word and find out its real meaning and importance. Also remember "gan bei," which literally means "dry cup" and is spoken like "cheers" when making a toast. It is frequently heard when Chinese people dine for social or business purposes.
Social and business relations in China are complex and therefore difficult to understand for foreigners—how to properly address superiors or avoid making people lose face in front of others. Seating etiquette, how to toast, what to expect during a business meeting, the importance of punctuality during a meeting and how to interpret facial expressions and body language are among the basic norms you must become aware of.
There are plenty of other considerations to be made before coming to China to work. For example, when choosing which area of the country to work in, I recommend doing some research in advance to find out the main industries and resources in the area. For example, it is easy to find an IT-related position or operate your own business in cities such as Shenzhen, Hangzhou and Beijing.
The business world in China is extremely dynamic. Local people are always enthusiastic about hearing good ideas over a cup of tea (or beer) and chatting about feasible projects. This dynamism along with the drive of Chinese people to achieve new goals and grasp success makes China the perfect place to fulfill your dreams. What once was the American Dream is now Chinese.
The author is a Spanish engineer who has been living in China for the past five years.