Yu Liufen: Her People's Leader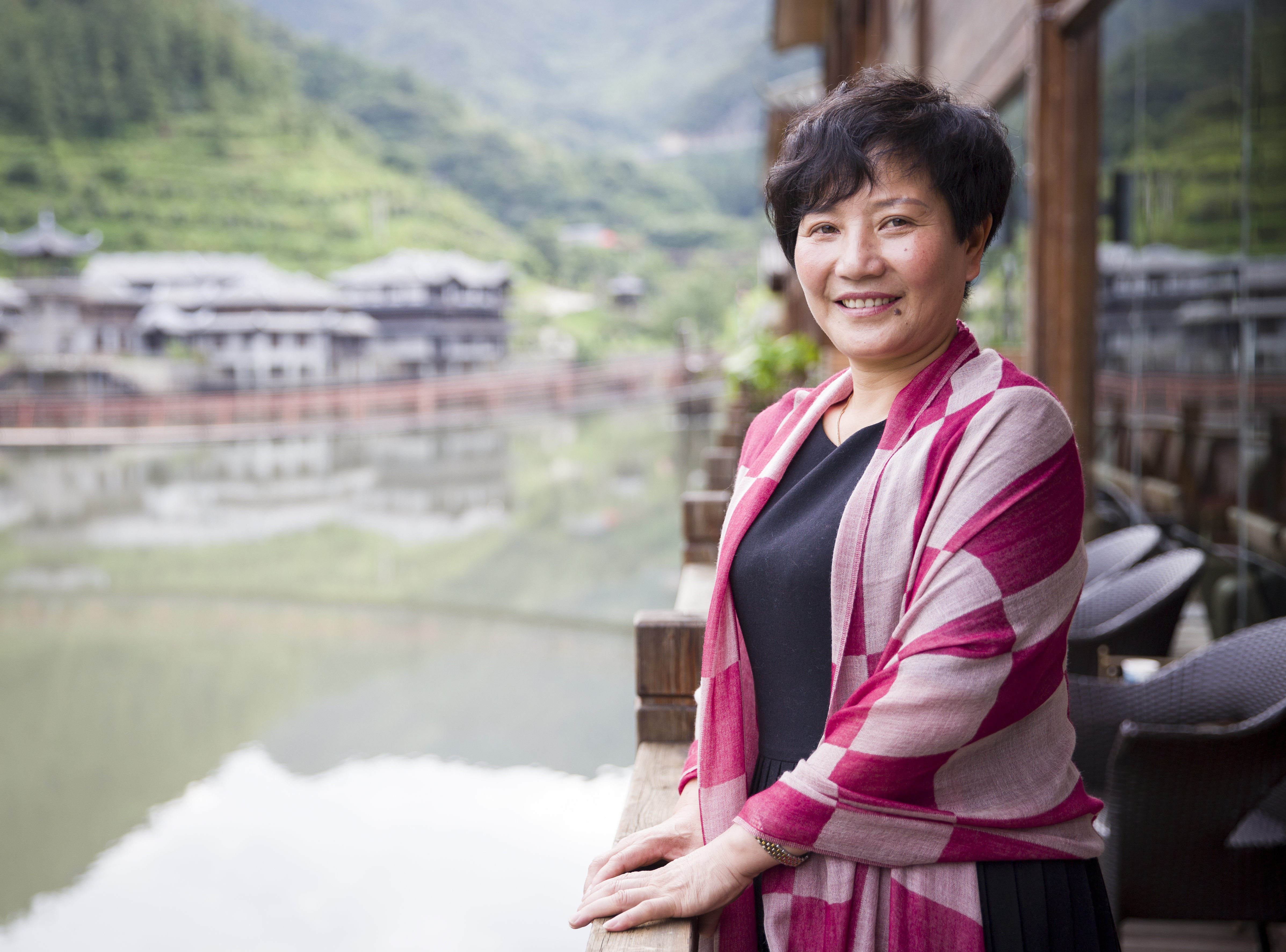 It once took hours of hiking along a winding alpine path in the mountainous Guizhou Province to reach the village of Yanbo, home to more than 300 households of the Yi ethnic group. Today, visitors will be met with blocks of villa buildings with white walls and gray tiles. Many families in the village have their cars parked in front of their houses. Against the hillside behind the buildings are several village-run enterprises including distilleries and chicken farms. At the summit are well-equipped public buildings such as sports facilities and a medical clinic.
The difference from 16 years ago is unimaginable—then, the village lacked roads, electricity and tap water. Villagers lived in shabby houses built with earth or huts. The village's account was completely empty and the annual per capita income of villagers was less than 800 yuan.
"Things would be totally different without her," some villagers emphasize. "Her" refers to Yu Liufen, who was in her thirties when she became the first female secretary of the village's Party branch at the beginning of 2001, when she vowed to lead her fellow villagers to prosperity.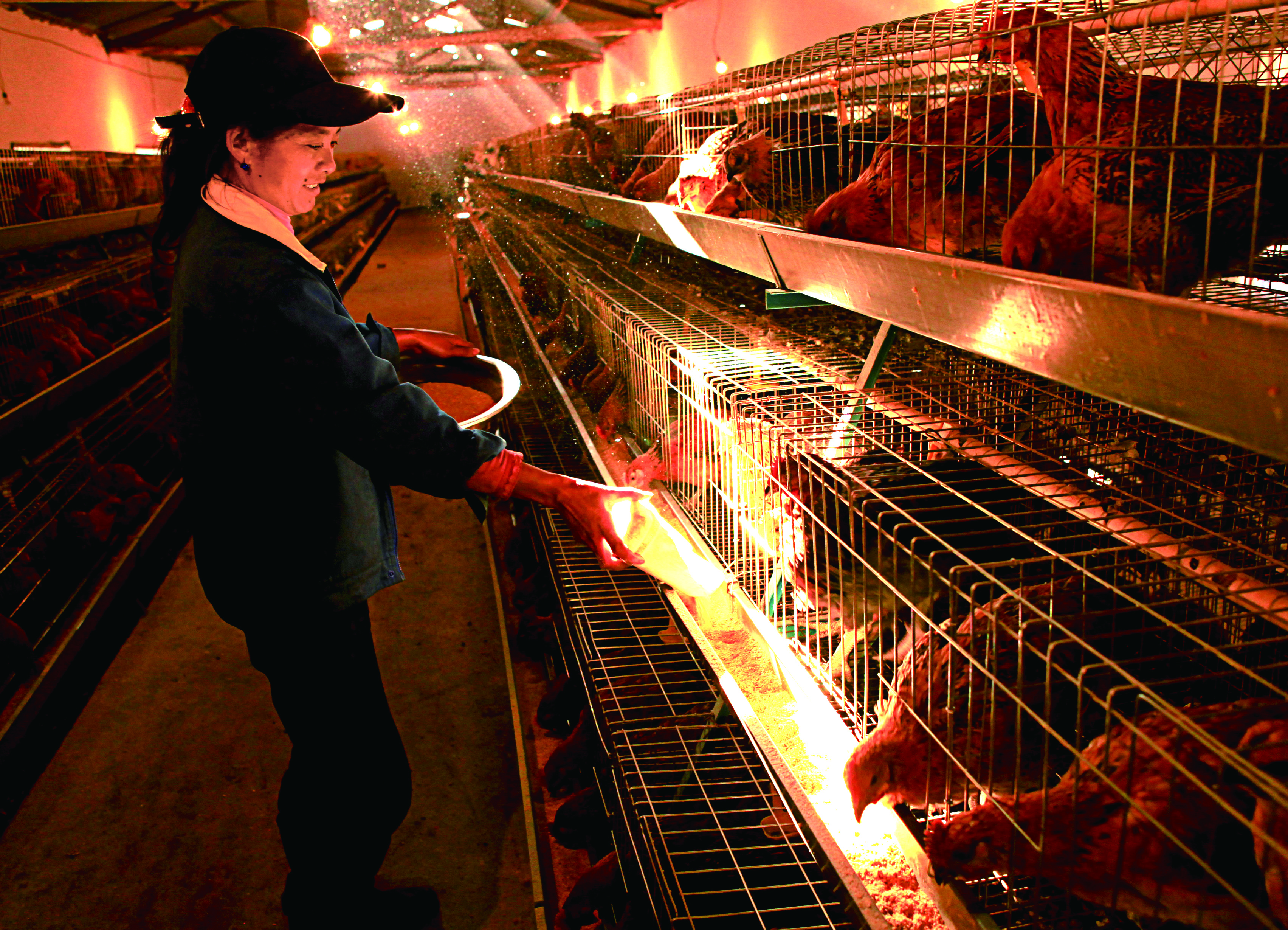 Change
"At that time, Yanbo Village was too poor," says Secretary Yu. "I vowed to make a difference the moment I took office."
Transportation was the major obstacle keeping the village in poverty because the mountains are high and dangerous. Cargo had to be transported on horse or by foot. On the day she took office, Yu held a village meeting and proposed building a road. There was no money in the village's account, and nobody could pay for the construction of the road or the land it would require. The proposal seemed impossible.
Yu had opened a small grocery store before starting her new job, so she had some savings. She offered to use 40,000 yuan of her own money to buy materials. But how to acquire the land needed to build the road? She and other Party members in the village visited affected families door-to-door to figure out the solution: All the Party members offered to exchange their own land for that needed for the road. Finally, the construction began.
A winter of construction led to a four-kilometer road. The sound of New Year firecrackers christened it, followed by the delivery of 10 tons of coal in two big trucks. "All of this is attributed to the work of our Party secretary," grins a villager. "We would have remained isolated from the outside world for the rest of our lives if she hadn't taken this chance."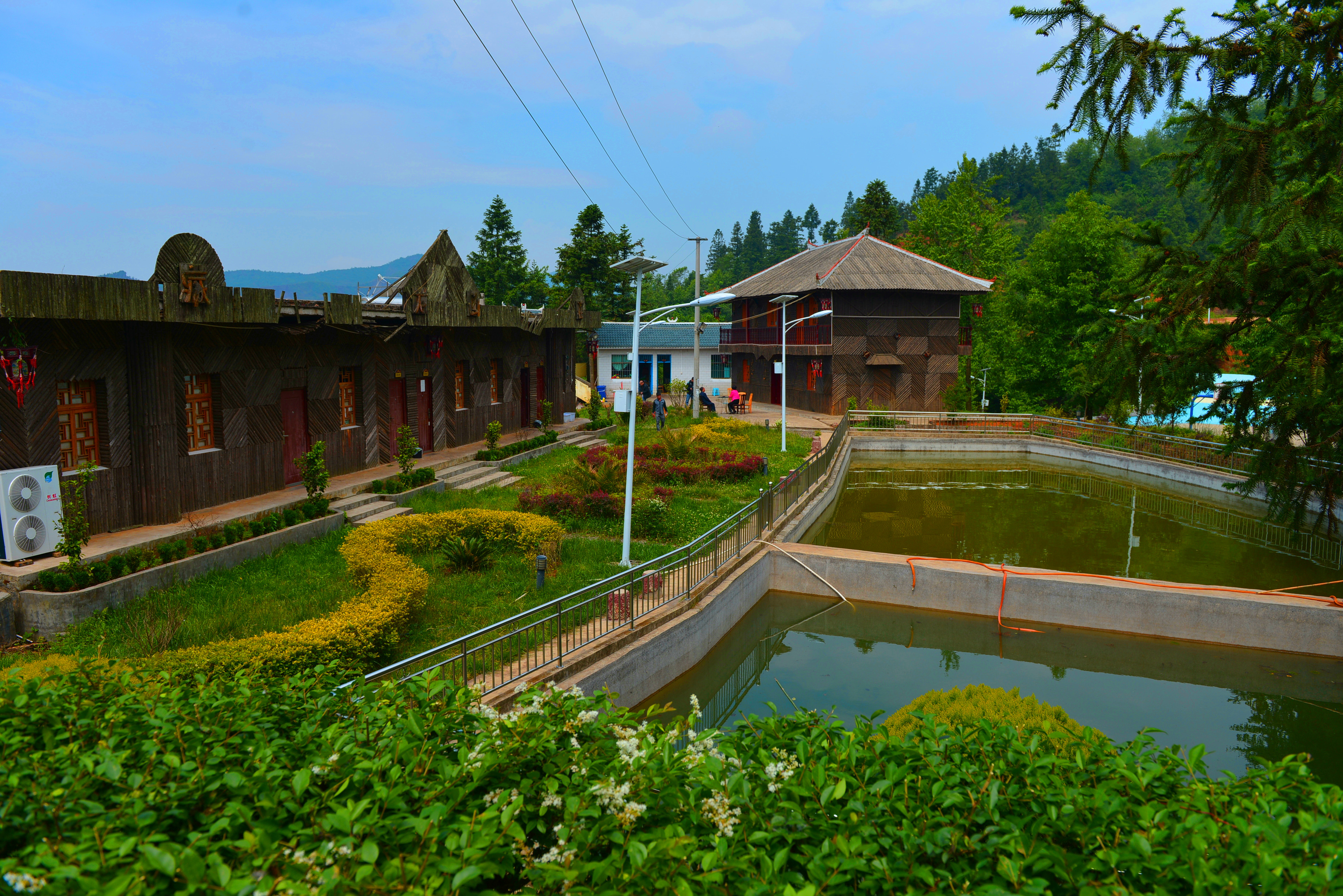 Shaking Off Poverty
By throwing out a "lifeline," Secretary Yu led the whole village in its fight against poverty.
The natural conditions—high altitude and cold climate—allow for the production of nothing but corn and potatoes. Yu Liufen had bigger dreams: She tried to plant higher-earning crops such as fruits and medicinal herbs, but failed due to the cold.
After some setbacks, Yu turned her eyes to the forest. Learning that it was to be transferred due to poor management, she and the village cadres discussed the possibility of collectively purchasing the forest.
"Many liked the idea, but everyone was quiet when it came to fundraising," recalls a villager. "We couldn't let it go so easily." The unyielding Party secretary pulled out all the stops to raise 110,000 yuan in addition to getting a 60,000-yuan loan in her name.
"I would bear the loss if we failed," Yu promised.
The villagers seldom saw her around after they obtained management rights. They later discovered that she had been busy shuttling between forestry departments to get logging approval and looking for clients. Within a year, the village had paid off all the loans and earned hundreds of thousands of yuan from the forest.
Big Picture
"A forest farm is a green bank," asserted Yu after their first successful attempt. After that success, she has oriented her village industry to focus on anything green: vegetable greenhouses, cattle ranches and chicken farms.
After several years of practice with small-scale businesses, both the villagers and the community accumulated a certain amount of savings. Yu Liufen, however, was not satisfied with the slow pace and mapped out plans for the big picture by establishing a farmers' specialized cooperative.
The new system featured a large collective split into shares that villagers were free to purchase at any small proportion. This attracted the attention of many village stakeholders. Technical innovation was conducted in farms, which morphed into hi-tech farms for blue-eggshell chickens. Breweries evolved into a distillery, enabling large-scale production of a local liquor brand, known as Yanbo. Today, a large distillery has an annual output of 5,000 tons thanks to the introduction of outside investment.
Along with speeding up industrial pace, efforts have also been made to improve the environment of the village. Renovations were made on residential buildings, public toilets, courtyards and public spaces, financed by both the government and private parties. Roads connect every household to the highways. Dilapidated buildings and huts are nowhere to be seen.
Leading Body
"Nothing can be done without the three formulas: basic Party building, poverty alleviation and a collectively owned economic system," asserts Yu Liufen, on the key to shaking off poverty. "I'm so proud that our village's leading body has been united and pragmatic, winning public credibility through fairness, justice and openness."
"I literally could not have achieved anything without great support from both my fellow villagers and the leading body," she adds.
Today, the leading body has accelerated the development of village-run industrial entities with innovation, amassing collective-owned assets of 62 million yuan and collective economic liquid funds of 4.72 million yuan. Annual per capita income has grown from less than 800 yuan to 15,500 yuan.
"I owe every success to our leading body, which has brainstormed brilliant ideas, and my fellow villagers, who have made great efforts towards changing their own lives," remarks Yu.
But local villagers owe the village's dramatic change to their leader, Yu Liufen, who pulled the leading body and over 900 villagers together to pave a new path for a green industry and prosperity in the new era.